2020 and 2021 came with many large climate-related developments
JUNE 2020: Arctic Circle reaches 100 degrees Fahrenheit for the first time
In mid-June in Verkhyosank, a notoriously frigid Siberian town, temperatures soared to 100.4 degrees Fahrenheit for the first time in recorded history. The measurement worried meteorologists in the area, who reported that the heat wave marked the first time Arctic Circle temperatures have ever exceeded 100 degrees Fahrenheit. The temperature was over 45 degrees warmer than average recorded mid-June temperatures in Verkhyosank, a concerning sign for the region. "This warming increases the risk of extreme Arctic heat waves, such as this one, and moving forward over the next few decades," climate scientist Zack Labe said in an interview with CBS News.
---
AUG. to SEPT. 2020: Destructive California wildfire season
California's 2020 wildfire season was the most destructive in the state's history; according to Cal Fire, over 4.1 million acres of land burned, over 10,000 buildings were destroyed, and at least 31 people were killed as a result of the blazes. The 4.1 million burnt acres more than doubled the previous record for acres burned in a single California wildfire season, and one fire — named the August Complex — became the first fire in recorded history to burn over 1 million acres of land, and required the creation of a new classification of fire to describe it: "gigafire." One UCLA climate scientist painted a grim picture of the situation in an interview with the Guardian: "There's almost no statistic or dimension of this fire season 2020 in California that wasn't astonishing or horrifying. Everything about this year has been kind of unusual or extraordinary."
---
NOV. 2020: Worst hurricane season in recorded history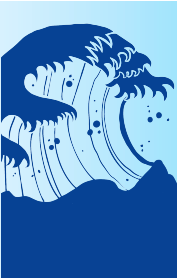 As the hurricane season drew to a close, the National Oceanic and Atmospheric Administration made a grim announcement: the 30 named hurricanes produced in 2020 set a new record for named hurricanes recorded in a year. The NOAA predicted an above-average hurricane season in terms of activity, but did not forecast the record-breaking pace at which new storms developed in 2020. Additionally, 2020 marked the fifth consecutive year with an above-average amount of activity during hurricane season, and the 18th such year in the last 26 years. "As we correctly predicted, an interrelated set of atmospheric and oceanic conditions linked to the warm Atlantic Multidecadal Oscillation were again present this year. These included warmer-than-average Atlantic sea surface temperatures and a stronger west African monsoon, along with much weaker vertical wind shear and wind patterns coming off of Africa that were more favorable for storm development," Gerry Bell, the NOAA's lead seasonal hurricane forecaster, said. "These conditions, combined with La Niña, helped make this record-breaking, extremely active hurricane season possible."
---
JAN. 20, 2021: The United States rejoins Paris Climate Accords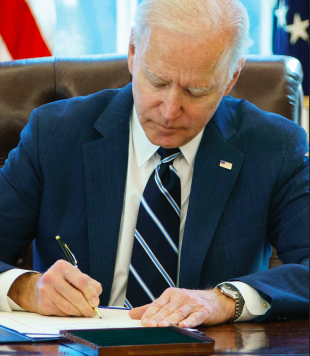 As one of his first acts as president, Joe Biden signed an executive order to rejoin the Paris climate accords four years after President Donald Trump left the multinational agreement to reduce emissions. The Biden administration will set a new national target for emission reduction by 2030 as their first step in rejoining the accords. "This is a global existential crisis," Biden said in remarks to the Munich Security Conference. "We can no longer delay or do the bare minimum to address climate change." The Paris climate accords were first ratified in 2015 by the United States under President Barack Obama. In total, 196 countries agreed to the accords, which aim to limit total warming to 1.5 degrees Celsius between now and 2050. To achieve this goal, the accords require each signing country to redetermine goals and objectives for reducing emissions between now and 2050 and submit their plan in writing to the United Nations. The accords also urge developed nations to contribute financially to less-developed nations to assist in the creation of sustainable infrastructures and economies, though the UN cannot legally mandate those financial contributions. 
---

FEB. 15, 2021: Deep freeze and power outages across the Midwest and Southern states
Due to extreme cold and high power demand across Kansas and other Midwestern and Southern states, power and energy companies were forced to roll out temporary power outages to homes and businesses across the country. The Southwest Power Pool, a group of energy companies that spans 17 states, urged the controlled blackouts as the only way to avoid unpreventable and unmanageable outages at later dates. The outages came as the region experienced its worst cold snap in decades, with temperatures plummeting over 40 degrees Fahrenheit overnight in some areas. One federal estimate suggested that over 5 million customers were without power at once during the peak of the outages. "I've been following energy markets and grid issues for a while, and I cannot recall an extreme weather event that impacted such a large swath of the nation in this manner — the situation is critical," Federal Energy Regulatory Commission member Neil Chatterjee said in an interview with Bloomberg News. According to the National Weather Service, the cold snap was a byproduct of climate change, which the organization said will continue to cause more extreme temperatures and severe weather events across the globe. 
(Visited 55 times, 1 visits today)