Youth wrestling programs promote growth prior to high school
Athletes benefit from early learning opportunities and programs
After the lights go off in the halls of Mill Valley, the wrestling room remains lit, with several different levels of the Mill Valley Wrestling Club practicing throughout the evening.
Club president Jeff Mason says the club is divided into two levels: navy and silver. The navy is the more advanced level, with silver being more for beginners. The club meets in the wrestling room twice a week for practice, and once competition season starts in December, can go to meets almost every weekend.
According to Monticello Trails head wrestling coach Cory Wurtz, the different levels of the program, including the middle school team and the club, allow the wrestlers to extend their season. Middle schoolers who do both middle school wrestling and the club can start to wrestle from October until March.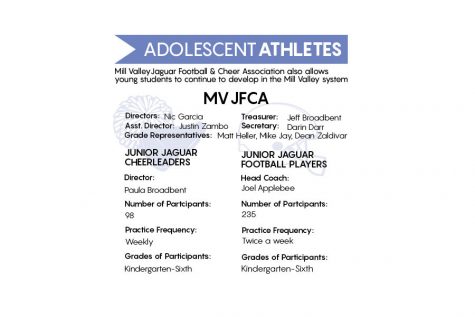 The club has seen rapid growth in recent years, according to the club head coach Clint McAlister. Last year, the club had 80 members, and this year they have 60 members with many more joining after the middle school season is done.
To Mill Valley wrestling head coach Travis Keal, being able to make a connection with the athletes toward the beginning of their wrestling careers can make an impact on his connection with high school wrestlers.
"Coaching is about building a relationship with your athlete," Keal said. "The sooner I can get in there and build a relationship and care about them, that helps later when you get into high school and have to be a little harder on them."
Having experienced Keal's coaching in middle school, senior Hayden Keopke says it better prepared him for high school.
"Having [Keal] as a coach at such a young age helped a lot," Keopke said. "He showed me a lot of techniques that I wouldn't have learned from another coach and it bettered me for my high school wrestling career."
McAllister also teaches his youth wrestlers techniques that they will be able to use throughout the different stages of their wrestling career.
"My philosophy in the youth wrestling program is [that] I teach everything that works at all three levels: youth, high school and then college," McAlister said. "I don't teach fancy stuff that works for kids that won't work in high school … I don't do a lot of fancy stuff. We just drill fundamentals over and over until they get good at those things."
Wurtz believes that working with Keal has provided many opportunities for the kids.
"Keal has a vast knowledge of wrestling and travels the country yearly. He provides all sorts of things for these kids," Wurtz said. "If they want to go on a weekend to Oklahoma State with him to train with the Oklahoma State wrestlers, they can do that just as much as a high school kid can do, so it's very beneficial."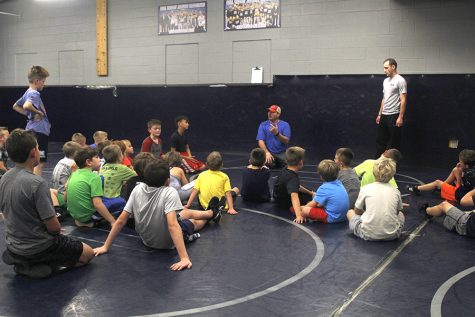 Keopke agrees, saying that the opportunities presented as well as the coaching staff greatly benefit the local youth wrestling community.
"[The] youth programs definitely have an advantage … because at a young age they are getting a feel of what it's going to be like when they get into the higher level programs," Keopke said. "They have some of the best coaches around that can teach them the best moves to help them win."
However, the club has experienced some troubles with limited access to resources, such as time and space to conduct practices.
"A big difference is the time and space. We practice twice a week, [and] the silver group gets about an hour and the navy group gets about an hour and fifteen minutes," McAlister said. "I mean that's a total of two to three hours a week. We need more time with them, we need more reps."
Overall, Keal believes that being able to coach future high school athletes early on helps establish the key principles that are being taught in the high school program.
"In wrestling, the earlier you start out the better," Keal said. "When you get a kid in seventh or eighth grade, that can speed up their progress in high school. To get in there and teach them the right way and our system of how we wrestle [has] paid off for us over the years."
(Visited 179 times, 1 visits today)
About the Contributors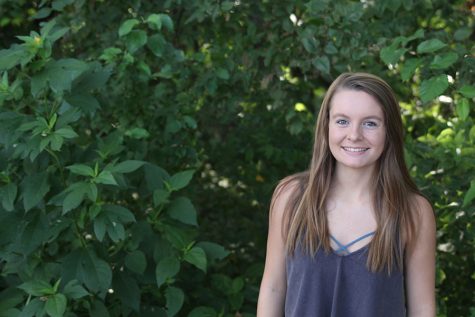 Lexi Flipse, Mill Valley News social media editor
Senior Lexi Flipse has been on the JagWire staff for two years, serving as the Mill Valley News social media editor. Lexi has been involved in student ambassadors for three years, school soccer for two years,  and Spanish National Honor society for one year. Outside of school, she enjoys being outdoors, traveling, reading and staying active.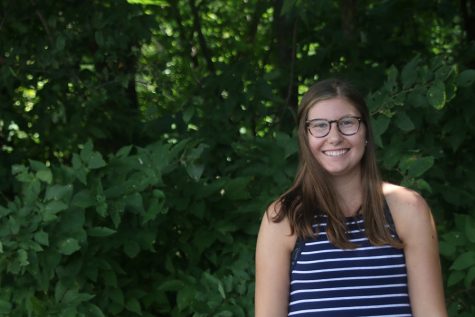 Katya Gillig, Mill Valley News editor-in-chief
This is senior Katya Gillig's third year on the JagWire staff. This year she is one of the Mill Valley News editors-in-chief alongside Elizabeth Joseph and Marah Shulda. Katya is involved in MV Outfitters and Youth for Refugees. Outside of school, she enjoys traveling and spending time with her friends and family.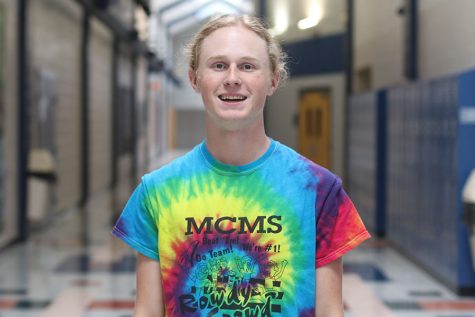 Andrew Tow, JagWire photo editor
This is senior Andrew Tow's third year on staff. He is proud to say that he upholds the position of photo editor for the second year in a row. Outside of the J-Room, Andrew is involved in band. Whenever he gets time away from school, he is either serving at his church or working.