Youth for Refugees holds district-wide school supply drive for the Kansas City International Academy
The drive, lasting from Tuesday, Feb. 18 to Friday, Feb. 21, collected 10 full boxes of donations
After advertising for months, Youth for Refugees concluded their district-wide school supply drive for the Kansas City International Academy Friday, Feb. 21. The drive collected a total of 10 full boxes of school supplies.
Youth for Refugees member junior Steven Curto believed that the drive succeeded due to the giving spirit of the community.
"When [club president senior Isabella] Baker and I had finished picking up the donated supplies from the variety of schools who participated we were both overwhelmed and astonished by the supplies that students and parents had donated," Curto said. "This will help immigrant students have supplies for the rest of the school year that are essential to being successful in school."
Sharing similar sentiments, the outcome of the drive overwhelmed Baker's expectations.
"I really just wanted to come out with a significant amount of items to be able to make a difference," Baker said. "The best part was when me and Steven were struggling to find spaces to put boxes because it felt like we had succeeded and something good had really happened."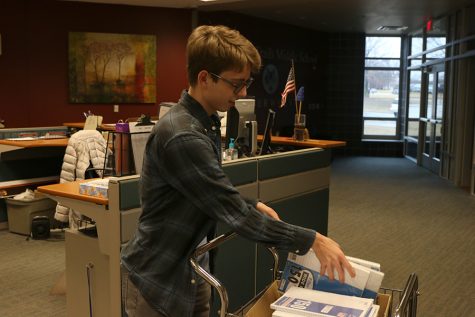 Youth for Refugees made the decision to open the drive to more schools in order to help as many students as possible, according to club member junior Claire Burke.
"Youth for Refugees put on this drive because the goal of our club is to help other kids and through drives with the international academy we get to help kids in our community," Burke said. "The drive was district-wide and we were able to advertise it on a larger scale."
According to Curto, expanding the school supply drive to the middle schools helped increase the number of donations.
"Unfortunately De Soto High School didn't push for the school supply drive as much as Mill Valley did, which resulted in no supplies being donated," Curto said. "Overall, [Monticello Trails Middle School], [Lexington Trails Middle School] and [Mill Creek Middle School] donated more combined supplies than Mill Valley, with LTMS having the greatest number of supplies donated." 
Baker believed that with a bigger drive, came bigger communication problems.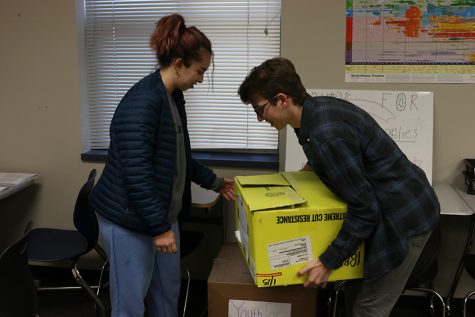 "The hardest part was trying to make sure the schools knew what was going on and trying to make sure that they could participate, because you can never really control things that you're not a part of, like a school," Baker said. "I'm just trying to get more parents involved at the high school level because they're very involved with the middle school levels, but not many at the high school level were involved."
Overall, Burke emphasized the importance of charitable giving and empathy.
"It's important that all people and all children get a chance to have a good education and access basic necessities, regardless of where they come from," Burke said. "A lot of times situations out of a person's hand can take away all control one has on their life. Humanity is bettered by supporting and raising awareness for refugees."
(Visited 141 times, 1 visits today)
About the Contributors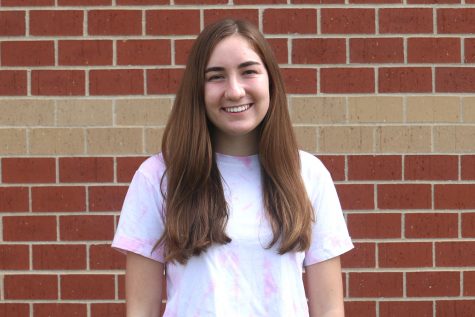 Grace McLeod, JAG editor-in-chief
This is senior Grace McLeod's third year on the journalism staff. She is an editor-in-chief for the JAG yearbook. Grace is also president of the Women's Empowerment Club and involved with SLT, Youth for Refugees, NHS and other clubs. Outside of school, she loves to spend time with her friends and go camping or shopping.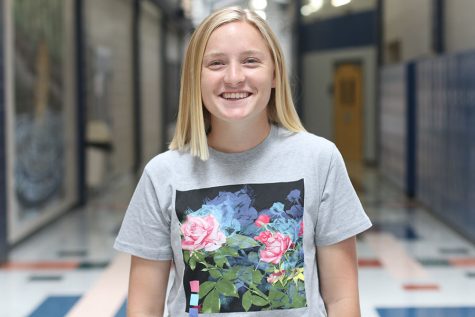 Anna Ricker, JAG assistant web editor
This is senior Anna Ricker's second year on the JAG yearbook staff. Anna is the assistant web editor and a photographer. She is also in the National English Honors Society, on the Mill Valley cross country and girls soccer team as well as the KC Fusion soccer club 01 girls academy team. She enjoys being outside, hanging out with her friends and dogs, doing DIY crafts and traveling.