You really do learn something new every day
In a world that is constantly changing, there is always more to learn
Throughout my life, I have been on six mission trips and visited 12 different countries. I have seen a lot outside of our so-called "Johnson County Bubble". I've seen immense poverty, gone door-to-door in gang-filled neighborhoods and spent the night in homeless shelters. I thought I knew about world problems considering I had witnessed some first-hand. Little did I know, I had a lot to learn and so does everyone else.
On one specific mission trip, we did projects to help women who had been victims of sex trafficking. Prior to the actual work we did, we listened to a speaker tell us about why what we were doing was necessary. He told us statistics and stories of the sex trafficking industry. I remember thinking that what these women go through is beyond horrible, but the idea still felt foreign.
I have never been oblivious to the fact that there are awful people in the world, but it wasn't until this past year that I began to understand how prevalent it is in our society.
A year ago when I was picking classes to take my senior year, I ran into the problem of having already taken all the classes I wanted. I began putting random classes down because something had to fill the empty spaces. Among these random choices was Current Social Issues (CSI). My brother had told me he found the class very interesting when he took it, but I wasn't convinced. I wrote it down anyway, not even sure what I was signing up for.
In the fall, the first day in the class, social studies teacher Chris Dunback informed all of us that it would be an emotionally difficult class and that it would be different from any other class we had taken. That same day he told us that if we didn't think we could handle the class, we should leave now. I opted to stay because it sounded interesting.
Throughout the semester, we talked about discrimination in Tibet, slavery, sex trafficking and more. It was a lot packed into a semester, but it was the most influential class I have ever taken. Dunback found a way to make each topic seem personal. The one that impacted me the most was sex trafficking.
"
I now want to take every opportunity I have to help others and be grateful for the things I do have."
— Victoria Wright
Even though I had experience learning about and working with victims of sex trafficking, Dunback found a way to make it more real. I learned more about our world in this class than in any other class. If you ever get the chance to take CSI, I highly recommend it because it will change how you see the world.  I now want to take every opportunity I have to help others and be grateful for the things I do have.
Before senior year I thought I knew a lot about what goes on in our world. I felt like a pretty well-informed individual, but boy was I proven wrong. So, never stop listening and striving to learn more because there is always something new to learn. You never know — it could change your life.
(Visited 9 times, 1 visits today)
About the Writer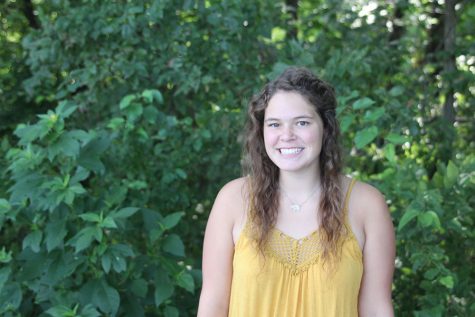 Victoria Wright, JagWire editor-in-chief
This is senior Victoria Wright's third year on the JagWire staff and her first as editor-in-chief. She is also a member of National Honors Society, Ambassadors, girls swim team and is a girls tennis manager. Wright likes to spend her time hanging out with her brothers, friends and her main man, God. She also enjoys traveling and watching sports. Victoria is excited to see what the year brings and for everyone to see the newspaper this year!