Wrestling team places second at league tournament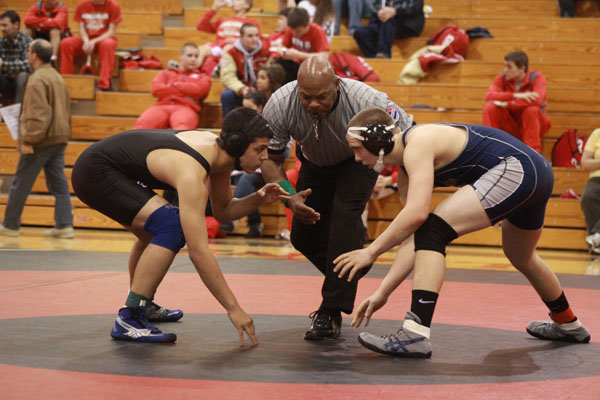 Calle Linton, JagWire reporter
February 11, 2013
The wrestling team took second at the Kaw Valley League tournament on Sat. February 9th at Lansing High School.
"We wrestled really strong," junior Kali Gracy said. "I personally feel like I did really well, but I know it wasn't my best."
Freshmen Seth Burnett agrees.
"The team did great, everybody worked really hard," Burnett said.
Being one out of eight teams, the team fought their way through to a second place victory. At the end of the first round, the team had been in first place with Bonner being in second.
"I was a little nervous at first," Gracy said.
KVL being a big tournament, it was important for the team to be working hard and doing their best. Pushing all other feelings and thoughts aside, the team pushed to their best ability.
"I was very nervous abut I told myself I could do it and gave it all I had," Burnett said.
The final results were:
Tonganoxie, first place
Mill Valley, second place
Bonner Springs, third place
Basehor, fourth place
Lansing, fifth place
Turner, sixth place
Piper, seventh place
Bishop Ward, eighth place
(Visited 77 times, 1 visits today)