Wrestling places fourth in state meet
Senior Dylan Gowin wins state championship in 120 pound weight class
The wrestling team placed fourth in the state meet on Saturday, Feb. 25, at Hartman Arena in Wichita, KS. Senior Dylan Gowin finished first in his individual weight class and juniors Connor Ward and Jarrett Bendure placed second and third. Head coach Travis Keal also won 5A wrestling coach of the year.
Three other wrestlers had also placed alongside Gowin, Ward and Bendure. Senior Hayden Keopke placed fourth, junior Bryce Markovich finished fifth along with senior Jett Bendures.
Gowin's mindset coming into the tournament was to end up on top.
"I knew I wanted to win and I felt as if I did as well as I could. My semi-final match against [Goddard junior] Will Spexarth was my toughest match," Gowin said. "That was a huge win for me and was the match I was looking forward to the most."
The top five overall finish for the team, however, was not what Gowin was hoping for, but he was also proud of his team for its strong wins.
"There were some disappointing losses but some pretty big wins, which balanced each other out,"Gowin said. "We wanted a trophy, but came up short, but we had six state placers, which is very impressive."
Many emotions had run through Bendure's head while wrestling in his final match.
"I was happy that I came back and finished strong but I was also feeling motivated to do more in order to get a state title for next year." Bendure said.
According to Bendure, being able to wrestle with his brother was very important to him.
"Wrestling alongside my brother at his last wrestling tournament was really memorable and seeing how he handled himself in victory and defeat," Bendure said. "Seeing [Gowin] win a state title was also really exciting."
While the rest of the team's season is over, Gowin's still continues. His final match is Tuesday, Mar. 7, where he was invited to wrestle in the Kansas City All Metro classic.
Being able to adjust to your situation had always been a goal according to Bendure.
"I wanted to do the best I possibly could in any situation. If I was in on a shot, my goal was to finish it, if I was on bottom my goal was to get up and out as quick as possible," Bendure said. "My main goal though, was to be a state champion and when I lost in the semi-final match my new goal was to go and get 3rd place."
(Visited 21 times, 1 visits today)
About the Writer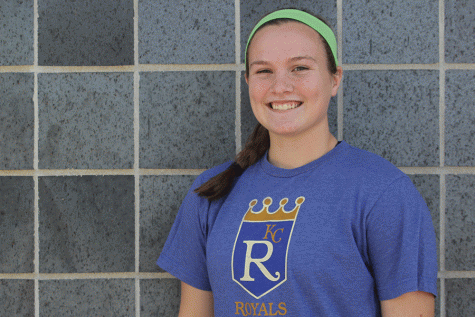 Claire Kaifes, JAG reporter
Sophomore Claire Kaifes is in her first year on the JAG yearbook staff as a reporter. She plays basketball for the school and also plays for outside of school. During her free time Claire enjoys spending time with her family and friends, and also attending many Mill Valley sporting events.