Winter Homecoming preparations in full swing
With Winter Homecoming just around the corner, StuCo works to make this year's winter dance a success
On Thursday, Jan. 9, StuCo members made final decisions regarding the Winter Homecoming dance, which will be held on Friday, Jan. 17. The theme for this year's Winter Homecoming spirit week, running from Monday, Jan. 13 to Friday, Jan. 17, is Let's Get Tropical, with spirit days listed below. Class cup points will be awarded to the class with the most spirit.
Monday: Hawaiian Attire
Tuesday: Tourist Day
Wednesday: Class Colors
Thursday: Day at the Beach
Friday: Mill Valley spirit wear
Candidates for the King and Queen of Winter Sports, listed below, were announced on Friday, Jan. 10. The King and Queen will be crowned during the varsity boys basketball game against Bonner Springs High School, beginning at 7:15 p.m. on Friday, Jan. 17. The dance will immediately follow the game and run until 11 p.m.
Queen of Winter Sports candidates:
senior Jordan Blair
senior Jordan Lawyer
senior Abby Ford
senior Olivia Phillips
senior Amanda Dotts
King of Winter Sports candidates:
senior Ben Carroll
senior Drew Boatwright
senior Austin Corbitt
senior Regan Wright
senior Henry Midyett
Also on Friday, StuCo will host a pep assembly to honor winter sports and Winter Homecoming candidates.
Students can attend the dance for free, where snacks will be provided, but must be at the dance by 10 p.m. and will not be readmitted if they choose to leave at any time.
Sophomore representative Abbie Hughes is looking forward to seeing the response from students.
"The best part of the Winter Homecoming dance is that after the game, you can hang out with friends and have a good time," Hughes said. "It's another dance where the whole school is invited instead of just juniors and seniors."
StuCo sponsor Erica Crist said students may come dressed less formally than they would for other dances. In past years, Crist says students have worn "something you would wear to church."
"I think [students] can look forward to just hanging out and having a good time dancing," Crist said. "This dance a little bit more casual than homecoming or prom, so students can be a bit more relaxed."
Hughes agrees that the dance being more informal than other dances will create a fun atmosphere.
"The dance is more casual, so you're not worried about how you look," Hughes said. "You can just have a good time with friends and be more relaxed."
(Visited 41 times, 1 visits today)
About the Contributor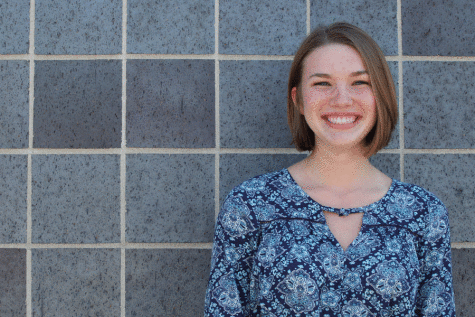 Sarah Myers, JagWire editor-in-chief
This is senior Sarah Myers' third year on staff. She is excited to be a JagWire editor-in-chief and make the paper the best it can be. While not in the journalism room, Myers can most often be found in the theater, performing in a musical or play. She is also involved in NHS, SLT and Student Ambassadors. Myers loves journalism, theater, any class of art teacher Jerry Howard's, history, life science, art, music, people and God. In her free time,...