Why has normal winter weather become an emergency?
Overblown winter weather alerts and high wind advisories filled the local and national news stations over the holiday weekend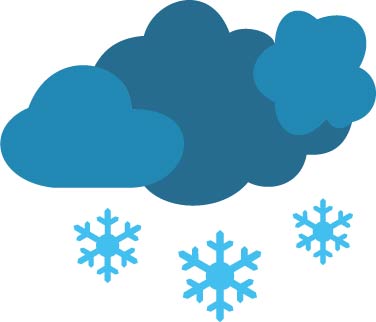 Over the long holiday weekend, weather across America was almost the only thing talked about on the news. Winter storm watches and warnings, along with high wind advisories, flooded the news headlines. When did regular winter weather become such big news?
According to NBC Nightly News, 21 million people were under winter weather alerts and 97 million people could be impacted by high winds. Everyone knows it's always windy in the Midwest, and it's not unusual for a place like Denver to have a decent amount of snow accumulating on the ground. Bad weather around this time of year should be expected.
A normal winter storm should not be made out to be as big of news as something like a hurricane would. Hurricanes are real weather disasters, not a foot of snow. The media should not use storms as a reason to get viewers. Since so many news stations are 24/7 now, they can't just report that it is going to snow, they have to drag it out and to get more viewers. By doing this, they make regular weather patterns bigger news than they should.
Normal winter weather precautions should prevail. We all have common sense. The U.S. cannot shut down just because the media says another winter storm is coming. Not every cold front is going to bring ice to the roads or cause airline delays.
Don't get me wrong, it's nice knowing that it is going to snow, or the winds might be higher than a typical day, but I don't need it plastered across the news making it out to be a big emergency. We should all be able to feel safe when the news announces a couple inches of snow is possible, not be scared to travel when a couple of inches hit the ground.
(Visited 158 times, 1 visits today)