What I learned from a former Syrian refugee
Americans do not need to fear Syrian refugees but should welcome them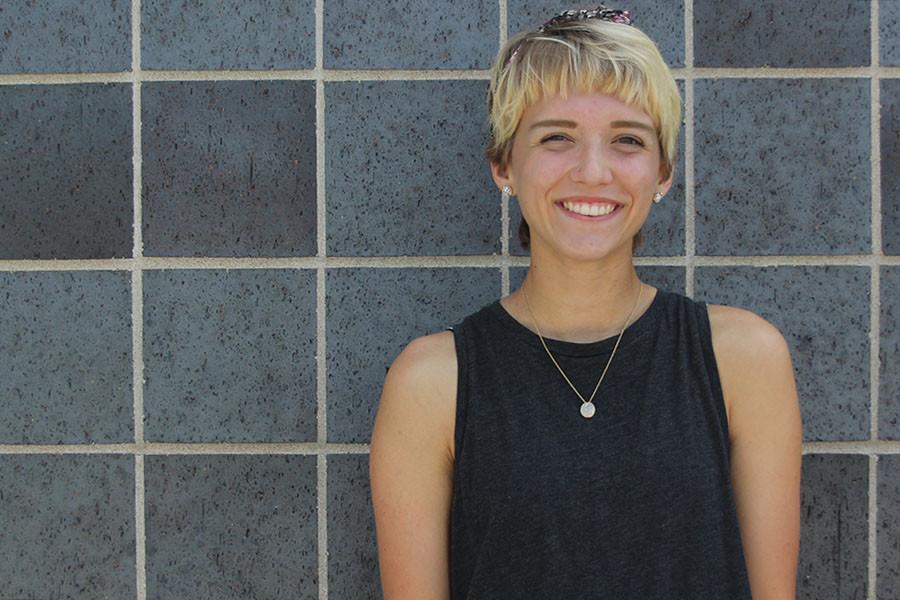 When I visited the Islamic Center of Kansas, I stuck out like a sore thumb in my jeans compared to the beautiful women dressed in traditional hijabs, and I am afraid it seemed all too obvious that it was my first time at a mosque. Yet, when Mariam Yasin, a volunteer who graciously accepted my request for an interview about the Syrian refugee crisis, offered me a tour, I was met with only the sweetest greetings and treated like a member of the Islamic community.
I had no idea that the ICK was so close to my home. The people there were so kind and open to me, I could not believe this lovely community, like so many others, has been under scrutiny for the acts of the Islamic State group. The American public has chosen to intertwine the Islamic State group and our American Muslim community based off biased media that supports American politicians who are simultaneously passing legislation to deny state department aid in relocating Syrian refugees. Even our own governor has signed xenophobic legislation to, in his words, "protect Kansas citizens."
Yet talking with Yasin opened my eyes to the true heartache we have all seen in the photos. Yasin, who is both Palestinian and Syrian, has seen her two homelands slowly disappear, but has prevailed and watched herself become an American citizen. Now, she advocates for Syrian refugees, like her mother, to seek personal autonomy in America: something that our ancestors did generations ago.
I interviewed Yasin kneeling on the carpet of the ICK, while her daughter occasionally found comfort on her mother's lap. I couldn't help but ask myself how many other families like Yasin's were trying to seek a home in America.
At the end of her first response as to why she wants Syrian refugees to be accepted into America, Yasin simply noted how amazing a simple change in text on a passport was to her.
"We had a passport that said refugees in Syria, which is why I want refugees to come here, because we are not refugees anymore here," Yasin said. "We have passports that say 'American.'"
What Yasin thinks that the general American public does not know about Syrian refugees is how educated they are.
"Syrians are very educated. Look at Topeka, Kansas, for example: There are two Syrians working there," Yasin said. "At colleges, Syrians are professors, they just need the chance. A lot of people coming over are already educated, they just don't have the chance in Syria."
Yet opponents to the acceptance of refugees note the costs of the welfare programs and job markets, and how America can't afford more immigrants.
"The refugees don't care if they are going to be rich here," Yasin said. "And they aren't going to steal our jobs. They just want peace."
Gov. Sam Brownback, a Republican who has recently signed a document denying state department aid in placing Syrian refugees in Kansas, has allowed for a push in casual anti-Islam political agendas.
"I just want Brownback to open his heart and his ears," Yasin said. "We were all refugees at once, and you can't just fall behind your fears, or you will always be weak."
Brownback's legislation comes as a response to the attacks in Paris this November, where eight European citizens acted violently in the name of the Islamic State group. Politicians should not be so quick to pass legislation to deny Syrian refugees when they know most of Europe's immigration policy is minimal compared to America's. Also, Samy Amimour, one of the eight who committed their heinous crimes, was on a terrorist watch list in 2012. Americans should collectively understand that our immigration policy is vigorous and long, taking over 18 months, so that misstep would be unlikely.
"A lot of people coming here are families. They are living in hot and cold weather," Yasin said. "If you see a guy by himself, OK, don't let him in, but families, what will they do? They aren't living in houses and being called and asked if they want to move to America. The vast majority of refugees are families with young kids lacking safety and comfort."
Yasin's plea for America to accept refugees is based off of more than just her story. Yasin's mother is in Egypt, and she has also lost eight family members to the Islamic State group. Yasin said her uncle's situation contributes to how frustrated she feels when people ask why Syrians are not staying in Syria and fighting back.
"Be in their shoes," Yasin said. "You can't fight; they don't have anything, they don't have weapons. My uncle — he was the sweetest guy, he never had a gun and he doesn't care about politics. He had seven kids, but they could not go anywhere. He was in the middle of buying groceries, and then they bombed the shop."
Yasin's retelling of her uncle's prosperous spirit and tragic end not only summarizes the effects of the Islamic State group on Syrian refugees, but should also influence us to listen to their stories.
Sam Brownback's decision is not legal, and will not hold up in federal court. But, his actions will slow down the process and not allow as many refugees to be placed in Kansas in 2016 as President Barack Obama would like. In response to the negative views on Syrian refugees, Yasin argues that turning away refugees is a dangerous act.
"They have nothing, they are fearful, and then you shut your door," Yasin said. "Those kids are going to grow up to hate the U.S. This is what ISIS wants."
At first, I struggled with this idea — it almost seemed as if it was our sole responsibility to take in the refugees. Yet Yasin has a point, as she asks for us to look past our borders and see these refugees as humans.
Yasin also expressed her views on the Islamic State group, views which so many American Muslims share with her.
"Who is ISIS anyways? We assume they are Muslim, but they are not. I am Muslim and I am against them; they are killing my people," Yasin said.
As my interview with Yasin persisted, my questions began to zero in on Kansas and how Brownback's legislation, and even Republican front-runner Donald Trump's comments, have affected the perception of our local Muslim communities.
In regards to Trump, Yasin gave a mix between a sigh and a laugh before answering.
"His comments show an uneducated person," Yasin said. "We are educated, we have homes, we have good businesses. Whatever he says, it doesn't bother us as much as it bothers him."
And in response to Brownback's stance on refugees, Yasin outlined how the ICK can help relocate refugees in Kansas.
"We can provide for them, we can do this," Yasin said. "We have a great educational system here in Kansas; we are open to giving them business and jobs."
Yet the ICK does more than just help other Muslims — the ICK focuses on giving back to the community, something that is not often shared by politicians when they speak about Muslims in America.
"We go almost every weekend to downtown Missouri where there are a lot of homeless people," Yasin said. "We provide food to them. We are Americans, not only Arabs. We have problems in the Middle East, but we help here, just look at us."
And as my interview with Yasin came to a close, she offered a statement that impacted my whole interview with her.
"Refugees are normal people like me and you. As humans, we cannot reject refugees," Yasin said. "My mom is the nicest person on Earth, and she is human like me and you. Look at them and talk to them, come to me and ask. It is a great moral failing to refuse them or any human in need. As a great nation under God, we can not refuse to help the needy or we won't be great anymore."
The Islamic Center of Kansas is located at 14750 W. 143rd St. in Olathe. It holds open houses on Saturdays at 3 p.m.
update: this story has been changed to add more quotes from Yasin
(Visited 10 times, 1 visits today)
About the Writer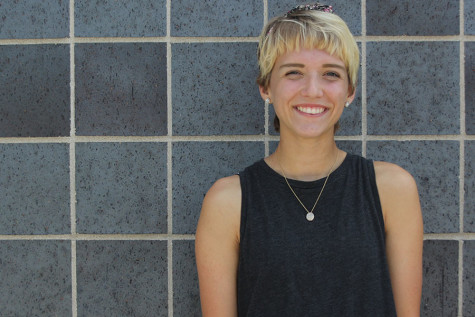 Shelby Hudson, JAG editor-in-chief
Senior Shelby Hudson has been a part of the JAG yearbook for three years and is serving as editor-in-chief for her final year. Hudson is vice president of NHS and senior class vice president. Outside of school, Hudson helps with the Great Plains Society for the Prevention of Cruelty to Animals and enjoys reading and painting.