Volleyball triumphs in three-set match against Blue Valley North
Blue Valley North was previously ranked the number one team in 6A before loss against Mill Valley
Volleyball won against the previously number-one-ranked 6A Blue Valley North Mustangs in a three-set match on Tuesday, Oct. 3. Scores for each set were 22-25, 25-20 and 29-27.
Though the Lady Jags had lost to the Mustangs in a tournament last Saturday, Sept. 30, junior middle hitter Molly Cosmillo said the team went into the game with a positive mindset.
"We knew what to expect and what they had," Cosmillo said. "I wasn't as nervous; I was just excited to play them."
Likewise, senior middle hitter Ava Taton was enthusiastic about the game.
"[We knew] it was going to be a good game, a tough one, and we really had to play our hearts out," Taton said.
Cosmillo said this initial energy was kept up throughout all three sets.
"When we got in holes and they made a lot of runs, we were able to build ourselves back up from that," Cosmillo said. "I feel like at the game we were all working together as a cohesive group."
Senior outside hitter Allie Harvey agrees that the team was working well together, especially offensively. However, she also acknowledges that the team still has room for improvement.
"We did really well serving and placing the ball on offense," Harvey said. "We could improve on closing the block as best we can on quick sets for the best chance to play defense."
According to Cosmillo, the team has  "hugely" improved since the start of the season.
"I feel like we're all more comfortable with each other; we're more open to trying new things instead of just going with the basics; we're opening our fundamental skills up so we can face other teams that are at a higher level," Cosmillo said.
Taton agrees, and said the Lady Jags have "come together as a team and have really bonded."
Cosmillo said she's excited for the rest of the season.
"I'm looking forward to getting better as a group, getting to know the girls more and getting more comfortable because we have a lot of talent on the team and there's always room for improvement," Cosmillo said.
(Visited 24 times, 1 visits today)
About the Writer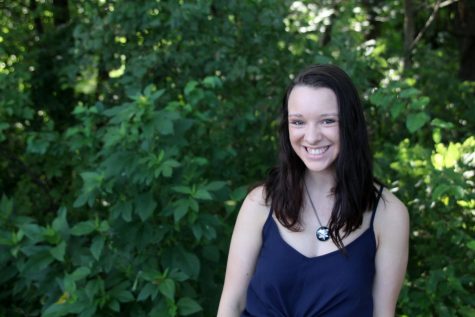 Alison Booth, JagWire editor-in-chief
Senior Alison Booth is undergoing her third year on JagWire staff as an editor-in-chief. Along with newspaper, Alison choreographs the school musicals and is a member of Thespians, a chair for Relay for Life, co-president of the Make-A-Wish club, vice president of the National English Honor Society and participates in Student Ambassadors, Jag Leadership Corps, National Honor Society and National French Honor Society. Outside of school, Alison enjoys...