Volleyball loses in sub-state tournament
After winning their first game at the sub-state tournament on Saturday, Oct. 20, the girls fell in the second to Olathe Northwest
Sam Hanson, JagWire reporter/photographer
October 24, 2018
The volleyball team placed second out of the four teams in their pool at Olathe Northwest on Saturday, Oct. 20. The team lost to the defending 6A state champions and this means the team did not qualify for state.
Based on their season ranking, the result did not come as much of a surprise to coach Debbie Fay.
"18 teams go to the sub-state tournament," Fay said. "We were seeded eighth and we finished eighth."
Despite the loss, the team improved certain aspects of their game when preparing for the tournament, according to sophomore Molly Carr.
"We were finally able to maintain our energy [during the sub-state tournament]," Carr said. "There were some errors we made that we could not afford, but we did stay excited and made some really smart shots that helped us."
Carr also thought that she was able to refine some of her own skills to prepare for sub-state.
"I improved on communicating more with my middle [hitter] on the blocks," Carr said. "I was also able to hit the ball better [on crucial shots] to help our team score."
For next season, the team is going to need to work on consistency throughout every game, according to Carr.
"We need to work on not letting the other team get on long serving runs," Carr said. "It drops our energy [whenever it happens]."
When it comes to future sub-state and other high pressure tournaments, Fay will be consistent in her coaching style.
"I will continue to develop players who thrive and play their best when competition is high," Fay said.
(Visited 88 times, 1 visits today)
About the Contributors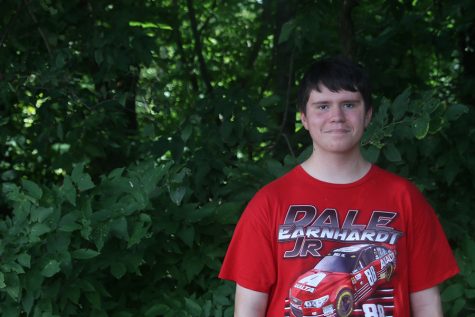 Sam Hanson, JagWire reporter/photographer
This is sophomore Sam Hanson's first year on the JagWire Staff. This year, he is a writer and a reporter. Sam is also involved with the Mill Valley Band, in which he plays the trombone. Sam is also an avid NASCAR fan, so he can be found at the Kansas Speedway anytime during race weekends. He is also very intrigued with parasites and anything pathological.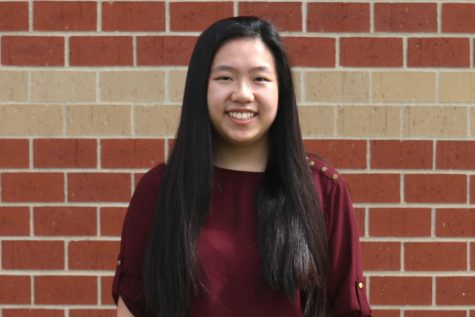 Hannah Chern, JagWire editor-in-chief
This year is senior Hannah Chern's third year as part of the JagWire newspaper staff and second year as one of the editors-in-chief. In addition to leading and working on the JagWire, Hannah serves as an NHS officer and participates in Science Olympiad where she expresses her love for science. Outside of school, Hannah finds herself spending her free time endeavoring the world of crochet, watching YouTube tutorial videos, reading books and discovering...