Volleyball falls to De Soto in a five-set match
The team won two of five sets
The volleyball team fell to De Soto on Thursday, Sept. 20. The team won the first set 25-17, lost the second set 25-14 and lost the third set 25-22. The Jaguars came back to win the fourth set 26-24 but ended up losing the last set 15-11.
Senior Sydney Pullen felt the team played well, even if they did not win.
"I think we did really well," Pullen said. "We fought really hard but we just couldn't pull it out in the end."
Coach Debbie Fay felt the team needed more experience if they are going to win close games.
"They got tired," Fay said. "We [need to] keep growing our skill set [to win]."
Pullen also believes that the team has room for improvement.
"I think we could have improved on our individual touches," Pullen said. "We had … some hits we could have made, but we were just not executing as well as we should have."
Despite the loss, Pullen felt the team worked great together.
"I think we worked as a cohesive unit, it worked out really well and I think we did really great," Pullen said.
After a long game, Pullen felt that it was her resolve and effort that got her through.
"Honestly, it was mental," Pullen said. "You just have to say I'm tired but …. keep going because there is only a certain amount of points left."
Pullen also believes that the rivalry between Mill Valley and DHS added an extra incentive for the team to play their best.
"We have always had a humongous rivalry with De Soto so we really wanted to win," Pullen said.
The team plays again on Saturday, Sept. 22 at Washburn Rural.
(Visited 44 times, 1 visits today)
About the Photographers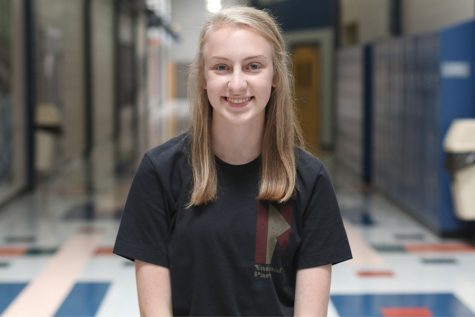 Gwyneth Hayes, JAG index/reference editor
This is junior Gwyneth Hayes' second year on the JAG yearbook staff. This year she will be working as a photographer, writer and index editor. Outside of yearbook, you can find her working or volunteering at an animal shelter. She also enjoys drawing, listening to music, walking her dog and hiking.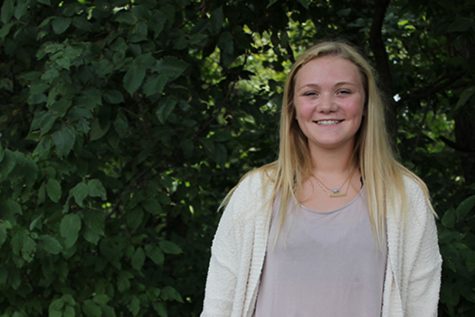 Taylor Sitzmann, JAG academics editor
This is sophomore Taylor Sitzmann's first year on the JAG yearbook staff. Outside of the journalism department, Taylor takes part in the Mill Valley golf program, as well as StuCo. This year she will taking on the positions of academic editor. In her free time, she enjoys listening to music and hanging out with friends.