Volleyball defeats Olathe South on senior night
Volleyball swept Olathe South in two sets during their final home game of the season
Volleyball defeated Olathe South in two sets during their final home match of the season on Thursday, Oct. 13.
Before the match started, there was a brief ceremony honoring the three seniors on the team:  right side hitter Maggie Bogart, outside hitter Morgan Thomas, and defensive specialist Emma Mantel.
For Bogart, the ceremony had sentimental value.
"I was pretty emotional because I have played for this school for four years," Bogart said.
More fans were in attendance due to the match being both senior night and activity of the week. Freshman setter Whitney Van Dyke felt like the crowd made for an energetic atmosphere.
"We've never had this many people before. [The crowd] was really upbeat and I feel like everyone loved it," Van Dyke said. "I hope they will come out to more games."
According to Van Dyke, the circumstances surrounding the match motivated the team to give their best effort.
"We were really excited," Van Dyke said. "It was our last home game so we wanted to make it memorable."
The team competed closely with Olathe South in the first set and ended up winning 25-22.
As a setter, Van Dyke helped the team place the ball in the other team's weak spots on the court.
"I would try to set the ball outside so [the hitter] could hit line because that spot was always open," Van Dyke said.
The team carried their momentum from the first set into the second set by defeating Olathe South 25-21. The seniors stayed by the court after the game to take photos and talk to their friends and family who had come to support them. The experience made Bogart aware of how much appreciation she has for her school.
Throughout the match, Bogart cherished her time on the court.
"Every moment counts," Bogart said. "You never know when it's going to be your last."
Even though the team won both sets, Van Dyke, along with her teammates, faced challenges.
"[Olathe South] had a really tall girl," Van Dyke said. "When she hit in the middle it was hard because she would hit right over the block."
At the end of the match, Bogart became more aware of how appreciative she is of Mill Valley.
"After the game I realized what a great school I play at and how lucky I am that I got to play at this school," Bogart said.
Volleyball has given Bogart more than just the skills needed to play the game.
"I've met so many great people," Bogart said. "I would have never had some of the opportunities I've had without volleyball."
As one of three seniors on the team, Bogart knows how she can be a role model for her teammates.
"I need to be confident in my team because if I am confident that the team will win, they are confident that the team will win as well," Bogart said.
With the substate tournament approaching, Bogart understood that any team has a shot at winning.
"At substate your record doesn't matter," Bogart said. "It matters who shows up to play and who wants it more."
The team will compete next in a tournament at Olathe Northwest High School on Saturday, Oct. 15 before heading to substate.
(Visited 66 times, 1 visits today)
About the Contributors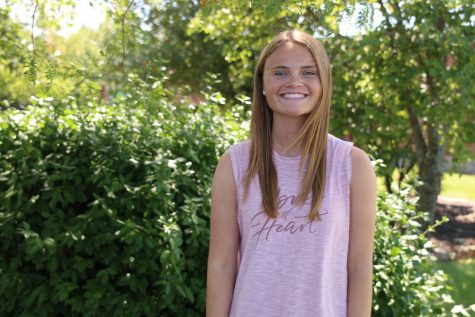 Sydney Parker, JAG copy/managing editor
This is senior Sydney Parker's third year on the JAG yearbook staff. This year she is both copy and managing editor. Sydney is also involved in ambassadors, NHS, Spanish NHS, band and softball. Her hobbies include watching old movies and spending time with her dog.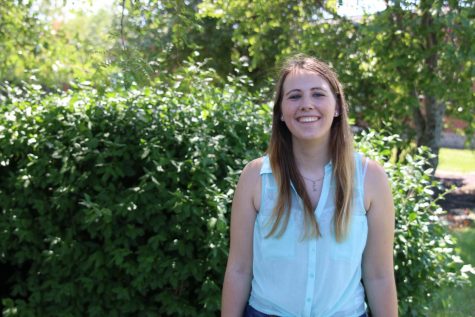 Kristen Garrett, JAG photo editor
This is senior Kristen Garrett's third year on the JAG yearbook staff. She is a photo editor this year, as well as a photographer. Kristen's only other activity is NHS. In her free time, she enjoys drawing, visiting local coffee shops and hanging out with her cat Minnie.