Varsity volleyball hosts Dig Pink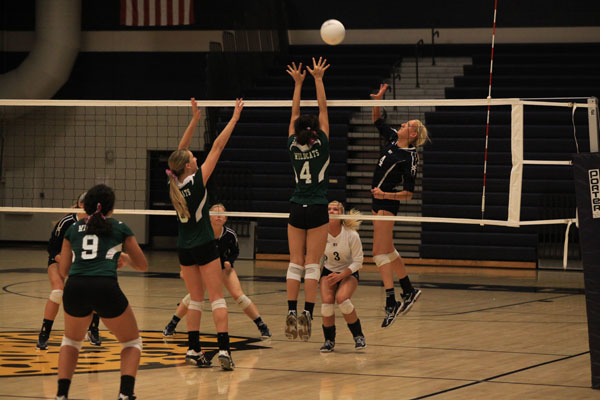 Katie Linsey, reporter
October 7, 2011
The varsity volleyball team hosted its annual Dig Pink game against De Soto High School on Thursday, Oct. 6 in attempt to raise money and awareness for breast cancer research.
Dig Pink has been a tradition at the school for three years. Players from both teams promote breast cancer awareness by wearing special shirts, dying strands of their hair pink or wearing pink ribbons.
Although DHS is the volleyball team's district rival, team captain Britney Zarda considers the game special in other ways.
"[The game] is very special because it feels like we're playing for a cause," Zarda said.
The Jaguars won the match, 3-1.
The event raised about $275 from t-shirt sales that went to the Susan G. Komen foundation.
(Visited 12 times, 1 visits today)