Variance of sources contribute to the Relay for Life fund
Contributors include sponsorships, luminarias, silent auction and other opportunities
Tricia Drumm, Mill Valley News editor-in-chief
April 19, 2018
At Relay for Life, the on-site fundraisers — including Disney twists on classic games, "Mario Kart" races and pies to the face — largely provided to the overall fund. However, these fundraisers weren't the only way people raised money in support of cancer research. There were plenty of other fundraising opportunities that contributed to the working fundraising total of $82,269.44 as of Wednesday, April 4.
Before the event itself on Friday, March 23, students participating had to raise $100, while individual teams had a $1,000 goal. Luminarias were purchased at $10 a bag. Sponsors, businesses that donate in return for advertising, and community members who donated items for the silent auction also helped fundraise for the event.
Furthermore, students could share their RFL pages on social media and encourage others to donate. However, the community wasn't the only ones checking couches for change.
"[The RFL committee does] all kinds of fundraising on top of the donations, because if we didn't, [the money] would come out of the donations, and we don't want that to happen," sponsor Cory Wurtz said. "We want everybody's donations to go to American Cancer Society."
The funds to consider when planning RFL, according to Wurtz, depended on what activities the committee wants to pursue. Additionally, the committee fundraised through various events such as cleaning up Lakeside Speedway and selling doughnuts at football games. Teachers could also donate $5 to wear jeans for a week. The money raised was for the committee to buy items such as pizza and silent auction prizes the night of the event.
The donations and funds were handled by the accounting team, which is responsible for recording the money raised thus far. Bank night, Wednesday, March 21, was the accounting team's opportunity to track incoming funds.
While the committee doesn't keep track of how much each fundraising piece raised, accounting event leadership team member junior Jessie Coleman noticed the "send your friends to jail" fundraiser's popularity and how senior Conner Ward alone brought in $155 from the Mr. Relay competition.
"The thought of one person being able to bring in $155 [is cool]," Coleman said. "Silent auction helped us a lot because we get a lot of money from that, and that really boosted our total. We raised $8,000-$10,000 the night of. The total of all of those events really helped."
This year's fundraising goal was $75,000, and Jaguar Nation well surpassed that goal.
"Every year we've raised more money," Wurtz said. "Where that money comes from doesn't matter to us as long as that total keeps on getting bigger. … We're gonna knock on every door and try and get everybody to get involved."
(Visited 72 times, 1 visits today)
About the Contributors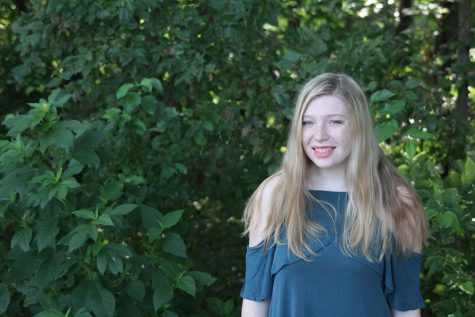 Tricia Drumm, Mill Valley News editor-in-chief
Senior Tricia Drumm is undertaking her third and final year on the JagWire staff and will be one of the three magnificent Mill Valley News editors-in-chief. When she isn't in the journalism room, she's singing alto in Jag Chorale. In her free time, Tricia loves to read, write, prance around in her heels, hang out with her dogs and friends, obsess over "Criminal Minds" and sleep — a lot.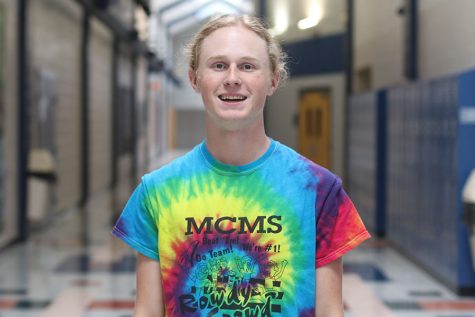 Andrew Tow, JagWire photo editor
This is senior Andrew Tow's third year on staff. He is proud to say that he upholds the position of photo editor for the second year in a row. Outside of the J-Room, Andrew is involved in band. Whenever he gets time away from school, he is either serving at his church or working.