Vandals spray-paint graffiti outside school and break window
The incident took place around 10 p.m. Wednesday, Nov. 13
This story is developing. More details will be added to the story as they are announced. Update at 5:15 p.m. Thursday, Nov, 14: Story edited to include information from Shawnee police department's Twitter account. Update at 3:29 p.m. Friday, Nov. 15: Story edited to reflect confession by the two vandals. 
Two Mill Valley seniors spray-painted portions of the school's exterior and attempted to throw a brick through a side window around 10 p.m. Wednesday, Nov. 13. The vandals spray-painted profane images and slogans on the brick walls surrounding the school, the fieldhouse and one of the football team's trailers. 
One of the two seniors confessed Friday, Nov. 15 at 2:35 p.m. via social media app GroupMe to a groupchat for the school's senior class. Both of their names will remain anonymous due to an ongoing police investigation.
In an emotional message sent in the groupchat, the senior admitted to vandalizing the school and apologized for their dishonesty.
"No more rumors…" the senior said in his message. "It got way out of hand. I apologize to everyone who I lied to and everyone who this effected [sic]. A lot of people are gonna hate on me and I know that, so I don't need any [expletive] from anyone."
The senior's confession also implied that the school's upcoming football game against De Soto was a motivating factor in the vandalism.
The confession came nearly a day after the Shawnee police department released four photos on Twitter of the vandals, asking for assistance in their identification and offering a cash reward for information about the suspects that leads to an arrest.
In the photos, a masked suspect is seen at the entrance to the school and spray-painting the ground outside the fieldhouse. One image shows the suspect, who appears to be a young male, without their mask.
We are seeking assistance in identifying the 2 pictured suspects who vandalized Mill Valley High School in the late night hours of 11/13/2019. There is a $500 reward for the tip that leads to an arrest. Anonymous tips can be directed to the Tips Hotline at 816-474-TIPS (8477) pic.twitter.com/zDfLVEUyon

— Shawnee KS Police Department (@shawneeKSpolice) November 14, 2019
School resource officer Mo Loridon elaborated on the extent of the damage. 
"There was a ton of it," Loridon said. "It was over everything. Everything. Walls, windows, the ground, the fieldhouse, vehicles, trailers, and signs."
(Visited 4,548 times, 1 visits today)
About the Writers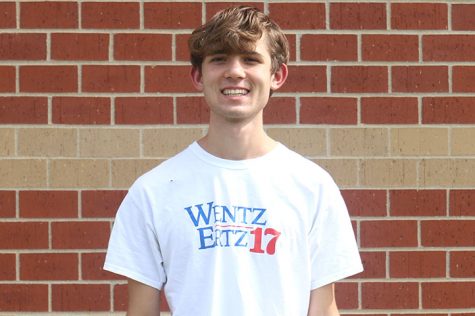 Ben Wieland, Mill Valley News editor-in-chief
This is senior Ben Wieland's third year on staff and his second year as Mill Valley News editor-in-chief. When he isn't running the website, you can find Ben at StuCo, Youth for Refugees, Young Democrats or Quiz Bowl meetings — and if he isn't there, he's probably at home watching TV.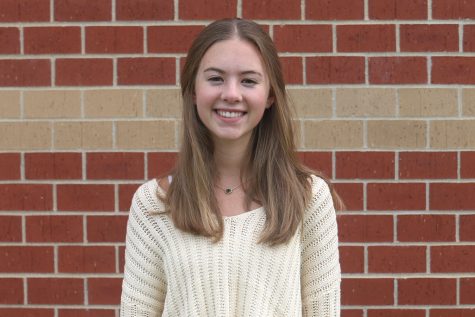 Anna Owsley, Mill Valley News editor-in-chief
This is senior Anna Owsley's third year on the JagWire staff. She is thrilled for her second year as Mill Valley News editor-in-chief and is undertaking the position of assistant editor for the newspaper. When Anna isn't busy with journalism duties, she can be found working, volunteering for NHS or multitasking homework and her current Netflix show. Additionally, she loves reading, watching movies, getting coffee with friends and traveling.