Underrated KC: Prairie Fire
This week we visited Prairie Fire, an entertainment area in Overland Park
This week we traveled to Prairie Fire, a shopping, dining and entertainment area in Overland Park. Whatever you're looking to do, Prairie Fire will have something for you.
The shopping at Prairie Fire has options for everyone. Stores include REI, Fat Brain Toys, Made in KC and many more.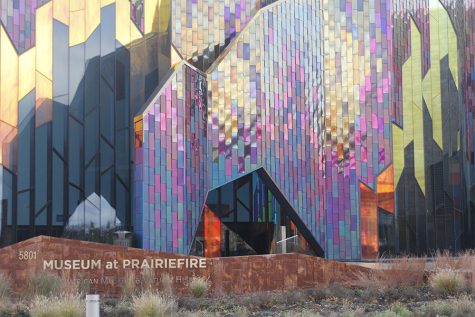 By Katya Gillig
If you're looking for a more educational trip, you should check out the Museum at Prairiefire. It has revolving exhibitions from the American Museum of Natural History, as well as a discovery room for kids to learn on their own. The current exhibit is Amazing Species: Life at the Limits. It tells the stories of how animals have adapted to some of the harshest environments in the world. The Great Hall is available to visitors for free. It offers a paleontology gallery, an exhibit on Kansas' maritime past and a science theater.
Other entertainment includes Pinstripes Bowling and Cinetopia movie theater. In addition to bowling at Pinstripes, you can also get a bite to eat at their bistro. Cinetopia is an upscale movie theater. Theaters options include the Movie Parlor Experience, with suite-level amenities, and the Living Room Theaters with reclining couches. Both include in-theater food service.
Dining options include Firebirds Wood Fired Grill, Coco Bolos, Paradise Diner, Talk of the Town Grill and Newport Grill. Coco Bolos offers a $2 Taco Tuesdays, perfect for Mexican food lovers. Newport Grill offers fresh fish in an elegant atmosphere. Talk of the Town Grill has half price burger nights on Wednesdays.
Whatever you chose to do at Prairie Fire, we're sure you'll enjoy it. We highly recommend you check it out.
(Visited 85 times, 1 visits today)