UMKC men's choir performs during seminar
The UMKC men's choir "Amphion" performed on Thursday, March 22 during seminar with their director Jake Narverud, who played the piano. They performed a variety of men's acapella with some pop and jazz like "Kansas City" by Jerry Leiber and Mike Stoller and "The Ring of Fire" by Johnny Cash.
Choir director Sheree Stoppel thought that the choir was excellent.
"They are a fun, loving and talented group of young men," Stoppel said. "I enjoyed their performance and felt that the students who attended were very focused on the group."
Sophomore Meghan Fuller agrees.
"I thought it was really good," Fuller said. "I like how they san songs from different genres and styles. They're a very talented group."
Their next performance is at Union Station on Saturday, April 14 at 5 p.m. The theme is "Songs of the Old West" with some contemporary songs, as well.
(Visited 10 times, 1 visits today)
About the Contributors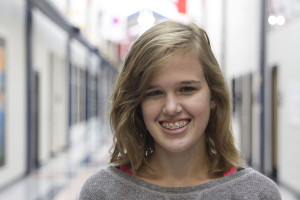 Regan Jones, features editor
Junior Regan Jones is the features editor of the JagWire. She is going to be involved in girls' swimming this year and is in Club 121. Her favorite quote is "Trust in the Lord with all your heart and lean not on your own understanding. In all your ways acknowledge him and he will keep your paths straight." -Proverbs 3:5-6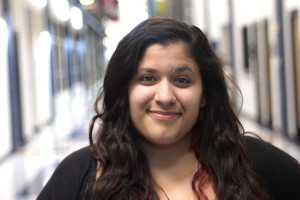 Miranda Snyder, web editor
Senior Miranda Snyder joined the JagWire staff her junior year as a photographer. This year she is still taking pictures but also the web editor. She likes to keep busy and is involved in NHS, Harmony Club, Art Club, MVTV, and Ambassadors. She loves listening to music and reading. Her favorite quotes is by the character Albus Dumbledore, ""It does not do to dwell on dreams and forget to live."