Track places second at home meet
Both girls and boys track place second at home meet on Tuesday, April 18
The varsity track team hosted the Jaguar Non-Qualifier varsity track meet on Tuesday, April 18. The team won second place at the meet against all EKL schools except for Blue Valley and Blue Valley North.
More competitors were included in the varsity competition, according to boys head coach Chris McAfee.
"[The meet] was an opportunity for some kids to compete and shine that normally don't get to have those opportunities," McAfee said.
Both the varsity girls track team as well as the varsity boys track team placed second at the meet. Sophomore Lucy Graff believed that the throwing team did well, but hopes to  continue to improve for future meets.
"The heat sort of threw us off so we didn't do as well as we could have done," Graff said. "The boys shot put and boys discus did pretty well but girls shot put and girls discus didn't perform as well as we could have."
Despite having a younger team, McAfee sees the team experience many successful results as an outcome of their hard work.
"We have a pretty young team and it's always important to learn to compete at a higher level," McAfee said. "Seeing some of those younger kids [learn] how to compete at high levels, they're improving a ton and having a lot of success".
Graff said that she and the throwing team will continue to work hard on their technique for the remainder of the season.
"I think we'll practice with our follow-throughs, form and speed to get through our motions," Graff said.
McAfee is looking forward to watching the team advance and compete throughout the season.
"Coming up we have some great opportunities for kids to compete against great competition," McAfee said. "I think whenever the competition gets a bit tougher, our kids seem to rise to the occasion."
The track team competes next in the KU Relays at Rock Chalk Park Kansas University on Friday, April 21 and Saturday, April 22.
(Visited 45 times, 1 visits today)
About the Contributors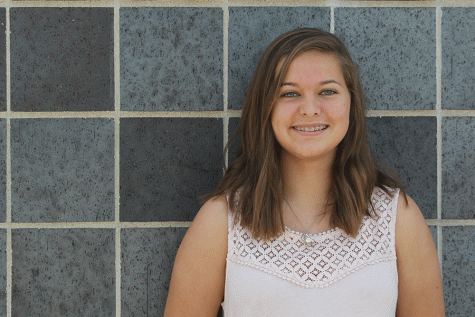 Deanna Newman, JAG reporter/photographer
Sophomore Deanna Newman is a writer and photographer for the JAG yearbook. This is her first year on staff. Deanna is involved in Video Productions and participates in Science Olympiad, Treble Choir, MV Outreach, Make A Wish, the fall musical, and the spring play. In her free time she enjoys watching classic movies, spending time with friends, and listening to music.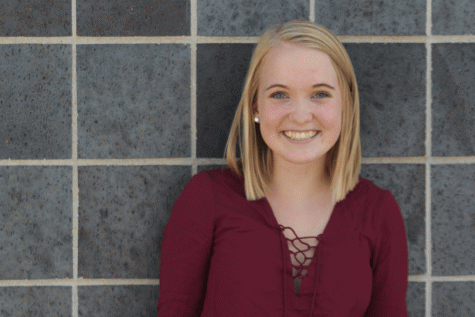 Sarah Morgan, JAG editor-in-chief
Sarah Morgan is a senior member of the JAG yearbook staff. This year she is a co-editor-in-chief but will continue to take pictures and write along the way. When Sarah is not in C101, she enjoys singing in choir and the musical, volunteering in her community through NHS, Relay for Life and SLT and most importantly whipping to Jordan Pruitt's "Who Likes Who."