Town Topic Hamburgers: A historic restaurant located downtown
Town Topic Hamburger is an iconic location that has been around for 75 years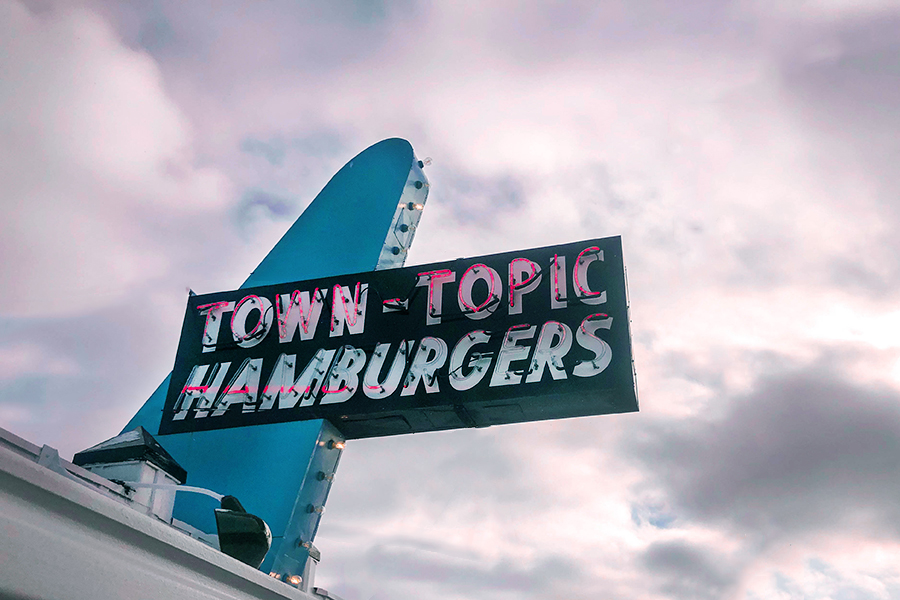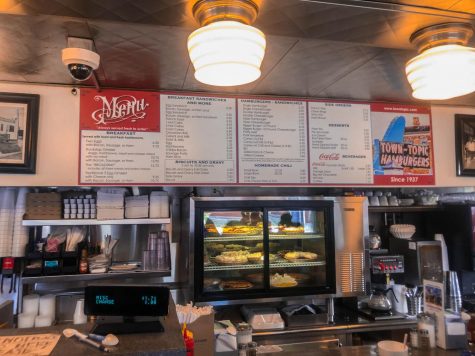 Original owner Claude Sparks opened a little white diner at 2442 ½ Broadway in downtown Kansas City in 1937. He began selling hamburgers for only five cents each, fast forward Town Topic Hamburgers has established itself as an iconic piece of Kansas City history 75 years later. With two locations downtown, we decided to try one of them out to understand why this business has been around for so long. It took us roughly 25 minutes to get there from Mill Valley high school. Upon arrival, we noticed it was a cute and small building that looked vintage. A very aesthetic destination for a day out in KC. The inside was very quaint and only had seats for 12 people. The seats were situated around the register and kitchen on a bar top. 
The menu was surprisingly large for such a small establishment. They had the menu on the wall and had breakfast, lunch and dinner options. There was only one server and one cook within the establishment but they were extremely friendly and efficient. I decided to get a regular cheeseburger with a side of tater tots, along with a chocolate malt. Avery decided to get a cheeseburger with onion rings and a chocolate shake. Something that is different about Town Topic Hamburgers is that your food is prepared right in front of you. It was really fascinating to see the burgers sizzle on the grill and the tater tots and onion rings fried right there. Another upside to watching your food being made is the speed of the cook; he got our meals finished within 10 minutes, even with a packed restaurant.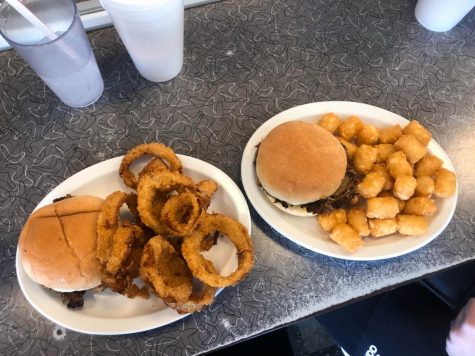 Our food came and, not to our surprise, was very fresh and warm. There wasn't much difference between the shake and malt, other than the thickness of the malt however, both had great flavor but weren't too decadent. The  burgers had flat patties that reminded us of Freddys but more of a homestyle taste instead of fast food. It came with grilled pickles that definitely added to the flavor, but there is always the option of holding them. The tatertots were crispy and tasted very good, probably my favorite part of the meal they didn' have too much batter and weren't greasy. Avery's onion rings weren't her favorite due to the over breading. Overall the food was good but nothing show-stopping. The experience more so lies in the atmosphere and environment of the old-timey restaurant. It would make a perfect stop for friends spending the day downtown.
(Visited 167 times, 1 visits today)
About the Contributors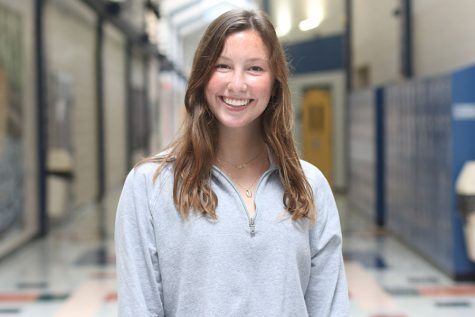 Abby White, JAG editor in chief
This will be Senior Abby White's second year on JAG yearbook staff. She will be taking on the position of editor-in-chief alongside seniors Avery Liby, Taylir Charest, and Sammie Volkamer. Other than yearbook, she is a member of the school basketball and tennis team, Psychology Club and a RFL ELT. Outside of school, Abby loves being around friends and family, watching Netflix and eating constantly.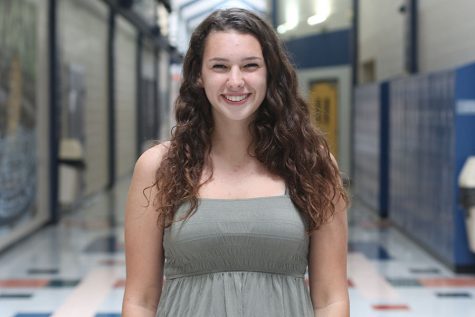 Avery Liby, JAG editor in chief
This is senior Avery Liby's third year on the JAG yearbook staff. This year she is taking on the position of editor-in-chief alongside seniors Sammie Volkamer, Taylir Charest and Abby White. Other than yearbook Avery is a member of the Psychology Club, MV Outfitters, In the News and NHS. Outside of school Avery enjoys watching The Office, taking her dog Louie to the dog park, eating QuikTrip ice and religiously updating her Spotify playlists.