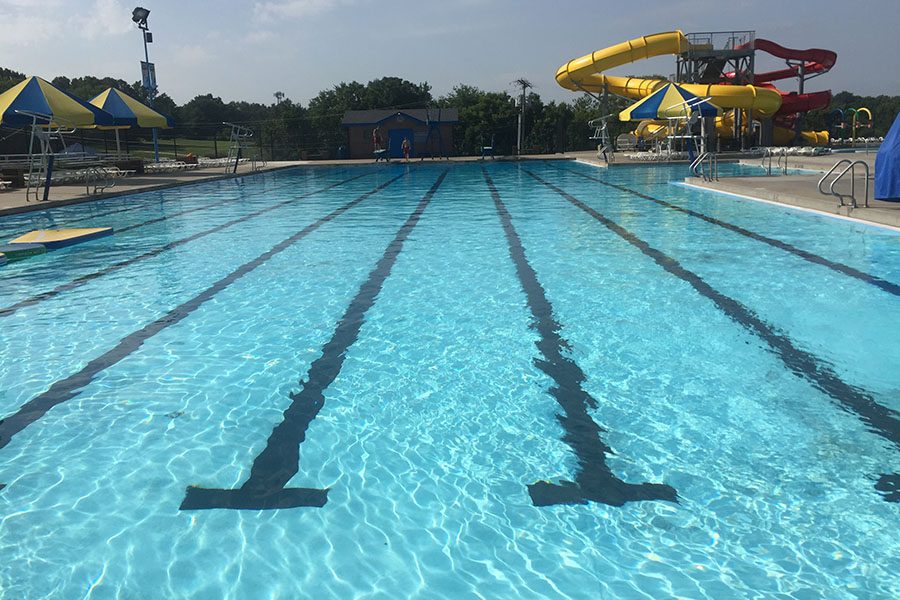 Thomas A. Soetaert Aquatic Center provides fun memories for many
The Thomas A. Soetaert Aquatic Center opened in 1987, consistently serving as a place for entertainment and work over the years.
During the long, hot days of summer, many people prefer a place on or near the water. It is fitting that the Thomas A. Soetaert Aquatic Center (TASAC), located at 13805 Johnson Dr., has become a haven for Shawnee residents looking to cool off during those bright, warm days.
TASAC was originally built in 1987, consisting only of one rectangular pool that still serves as the main pool today. In 2002, Shawnee conducted renovations on TASAC, molding it into the place it is today. The restoration became complete with waterslides, a lazy river and a baby pool.
Many students often spend much of their freetime there, according to junior Brandon Davis, who has consistently gone to the pool for the past two years.
"Ever since I was in JCPRD I went there [before] I knew it was [TASAC]," Davis said. "I really liked it because [the pool] always had a good vibe going there and everyone was always friendly."
For those who would rather work than swim at the pool, TASAC employs over one hundred high school and college students throughout the surrounding area. The shawnee parks and recreation department typically receives numerous applications before each summer, as many high school students want to be a swim instructor, concession stand worker or lifeguard.
For sophomore swim instructor Riley Timmons, working at TASAC was a fun way to spend the summer.
"I had to teach preschoolers how to swim over the summer and it paid pretty well," Timmons said. "It was fun to be working somewhere that was outside all the time."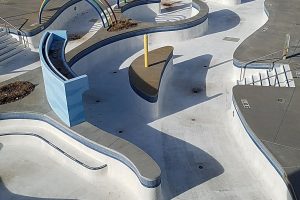 According to Aquatics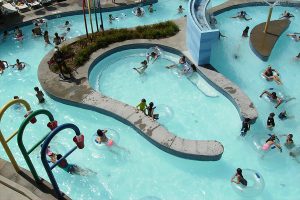 manager and school psychologist Jodee Moore, the city looks to hire teenagers who will be "punctual and accountable," as well as "good role models." Lifeguard applications alone number around 150 to 200 every summer.
Moore has worked for TASAC since 2001, overseeing hundreds of teenagers who have worked at the pool over the years.    
"I grew up around the pool, and I just love the atmosphere and working with the young teenagers," Moore said. "It is usually their first job, and it is fun to just see them grow over the years."
(Visited 418 times, 1 visits today)