Third lunch option initiated to better serve students
As part of an effort to provide more options for school lunch as well as decrease the amount of time students spend standing in the lunch line, director of student nutrition Amy Droegemeier and her staff have initiated a third lunch option to be available on Fridays through January.
Droegemeier initiated his plan as a way to better serve students district-wide.   "I am always challenging my staff to look for new ways to serve the student population at our schools," Droegemeier said. "They came to me and presented their idea of offering a reimbursable hot lunch from the ala carte line. We brainstormed together and came up with the idea to offer some of the favorite menu items in a basket format."
Freshman Drew Nelson likes the change.
"I think it's better because you have more options to decide from," Nelson said.
The third option is currently limited to the month of January as a trial effort while the district waits for student feedback.
"If this area grows in popularity—which we expect—we will look to add days and options being offered," Droegemeier said. "For now, you can expect to see items like burgers and fries or chicken sandwiches and tater tots. Since it's also considered a hot lunch, students will also be able to select fresh fruits, vegetables, milk and/or juice for the hot lunch price of $2! We think this is a great value and serves a need to expand beyond our traditional ala carte fare."
To give your feedback on the third lunch option to Droegemeier and her staff, email her at [email protected] or tweet at @USD232Food.
(Visited 7 times, 1 visits today)
About the Contributors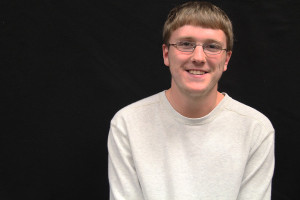 Ryan Fullerton, JagWire editor-in-chief
Senior Ryan Fullerton is a third-year staff member and holds the position of editor-in-chief. Fullerton hopes to continue the success of the staff and publication from previous school years, as well as work for the continued improvement of JagWire and MVNews. Outside of newspaper, Fullerton is a fourth-year cross country runner.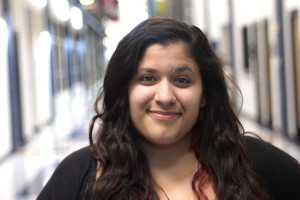 Miranda Snyder, web editor
Senior Miranda Snyder joined the JagWire staff her junior year as a photographer. This year she is still taking pictures but also the web editor. She likes to keep busy and is involved in NHS, Harmony Club, Art Club, MVTV, and Ambassadors. She loves listening to music and reading. Her favorite quotes is by the character Albus Dumbledore, ""It does not do to dwell on dreams and forget to live."