Theatre department holds two separate shows
With a large number of students participating, director Jon Copeland wanted to split shows
The department put on the musical "The Boyfriend" and the play "You Can't Take It With You." "The Boyfriend" has two casts, while "You Can't Take It With You" has a singular, smaller cast. "The Boyfriend" is performed on Monday, April 8, Tuesday, April 9, Friday, April 12 and Saturday, April 13. "You Can't Take It With You" is shown on Thursday, April 11 and Sunday, April 14.
Traditionally, the theatre department puts on a musical in the fall and a play in the spring, with two different casts for each show. Because the department has grown, director Jon Copeland needed to adapt to the larger number of performers.
"We have about 75 kids involved as performers. We have done some projects in the past that have included a little bit of music in the spring [but] to find a play in which you can cast 75 people is a little bit of a challenge," Copeland said. "There's a handful of plays that we have been able to do successfully that way, but you don't just want to do the same plays too often."
Copeland held "You Can't Take It With You" eight years ago with a cast of 19 people. He thought the shows would be a good fit for each other.
"These are two of my favorite shows. 'The Boyfriend' is one that probably wouldn't be good for the mainstage musical because it would be hard to make it big enough for 90 kids, but since I had some kids in 'You Can't Take It With You,' then in this medium sized musical, I could fit everyone in between the two shows," Copeland said.
The shows are tailored to performers in the department, according to Copeland.
"They're both period pieces. One's in the 1930s and one's in the 1920s. It plays off the strengths of our particular students we've got right now because I've got some kids that are really good at both singing and dancing for 'The Boyfriend,'" Copeland said. "'You Can't Take It With You' has so many interesting character roles, so they seem to compliment each other."
Senior Annika Lehan stars in "You Can't Take It With You" as Alice Sycamore. She likes the storylines of each show and enjoyed seeing the other cast showcasing their hard work and talents.
"What I really like about having the two different shows is that they have similarities within themselves. They're both love stories and they have crazy aspects within the stories, but they're still very different," Lehan said. "It's really cool because we actually don't really see the other cast until the night they perform, so getting to see it and realizing they've been working on it for the same amount of time that we have been working on [our show], and them blowing everyone away, is awesome."
More shows meant the casts needed more time to rehearse which was problematic, according to Lehan. The amount of snow days that occurred caused them to be pressed for time too.
"Having two different shows really affected the department because it meant that we had to squeeze a lot more in with a limited amount of time," Lehan said. "We already were pushed for time because of the [Repertory Theatre] shows and then having two different shows and two different casts within 'The Boyfriend' made it so that the after school rehearsal time was very frantic and split up."
To fix this, Copeland had the help of student directors junior Chloe Griffin, junior Shaina Isaacsen and sophomore Claire Burke.
"As we got busier and busier, closer to show time, we also had some snow days where we lost about a weeks worth of rehearsal," Copeland said. "We have really good student directors and student choreographers which enabled me to go back and forth to whichever show that needed new blocking or whichever one needed more attention. I could turn it over to [the] student directors to polish and coach and then I'd move to the other show."
"The Boyfriend" takes place on Monday, April 8, Tuesday, April 9, Friday, April 12 and Saturday, April 13. "You Can't Take It With You" will be performed on Thursday, April 11 and Sunday, April 14.
(Visited 74 times, 1 visits today)
About the Contributors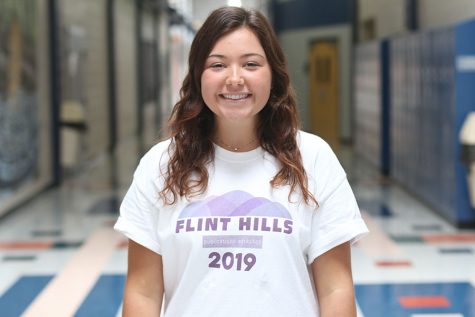 Taylir Charest, JAG editor in chief
This is senior Taylir Charest's third year on the JAG yearbook staff. This year she will be taking on the position of editor-in-chief. Other than yearbook, Taylir is a member of the softball team and Spanish NHS. Outside of school, she enjoys shopping, traveling, concerts and K-State football games.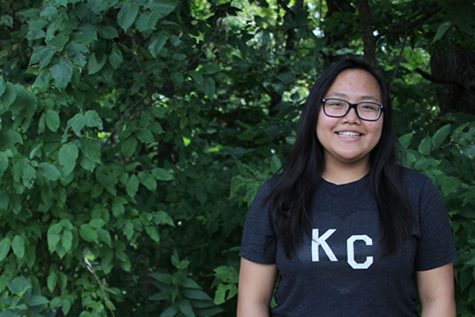 Crystal Sivilayvong, JAG sports editor
This is senior Crystal Sivilayvong's second year on the yearbook staff. She is continuing her second year as a sports editor. Outside of journalism, she is a track manager and part of the National Art Honor Society. She also she loves hanging with her friends, hammocking, and going to concerts.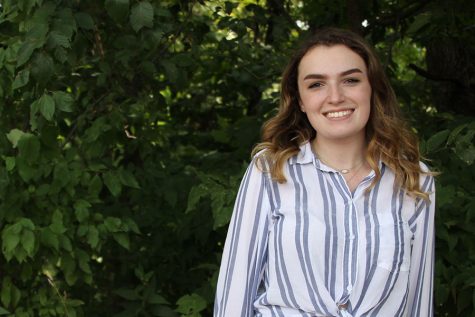 Abby Doughty, JAG photo editor
This is senior Abby Doughty's third year on the JAG yearbook staff, where she will take on the position of photographer and photo editor. When she is not busy working on the yearbook, Abby likes to nap, read and watch movies. She loves to spend time will her family and friends while getting coffee. Her favorite season is fall because it is her birth season and the weather is cool. Abby currently spends most of her time in school and trying to talk...