The Silver Stars win National Title at NDA Championship
On Tuesday, April 13, the Silver Stars filmed their Jazz and Game Day routines to submit for the NDA National Championship.
The Silver Stars dance team competed in their first-ever National Dance Association Championship, held virtually this year due to the COVID-19 pandemic. The team filmed and submitted their dance routines on Tuesday, April 13. 
The team placed first in the Jazz Category and second in the Game Day Category. In total, over 65 teams participated in this competition and the Silver Stars brought home the National Championship title. 
Expressing shock, assistant coach Nicole Porter shares her thoughts on the team's accomplishment.
"It was a little surreal, many different emotions, we were crying because we were so happy and couldn't believe it. It's really cool to see the girls not only earn a state title for the first time, but it was also the first time they had a state competition," Porter said. "We were able to put an exclamation point on the season and winning a national title for the first time is super cool."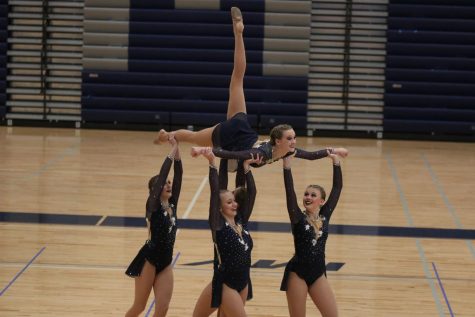 Being a member of the Silver Stars all four years, Senior Lauren Jarvis shares how validating being a senior while winning a national title feels.
"It feels so good," Jarvis said, "As a senior this is a great feeling to accomplish something so big for the last time."
The current COVID-19 pandemic and various learning models this year placed unique obstacles on the team, which junior Hadley Skinner says the team was able to overcome. . 
"With restrictions and everything we have been through a lot of challenges. We weren't able to have as much practice due to being virtual and hybrid at the beginning of the year," Skinner said. "Also wearing a mask while dancing isn't the easiest thing to do. We did what we needed to do to still have a very successful season."
For the Jazz Category Game Day Category, the team recorded two separate routines. The team's Game Day Category recording featured the fight song, the sideline and halftime performance.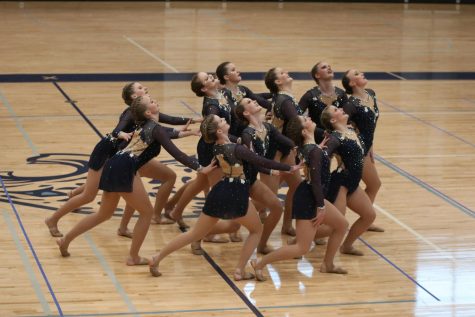 Reflecting on all of their performances they submitted to the judges, Skinner says that the jazz routine to the song "Faithfully" by Journey was her favorite routine they performed.
"My favorite routine was jazz which was our national winning routine to the song "Faithfully," Skinner said. "It feels so good to connect with the dancers and I love dancing to the story and emotion shown in the song." 
Although the COVID-19 pandemic placed unique challenges on the team's ability to practice throughout the school year, Skinner believes the ability to record multiple times was an added benefit. 
It was nice to be able to film and do it as many times as we needed to to make it the best it could be," Skinner said. "We were able to think about what parts needed to be better and any changes we needed to make in between runs which made our dances look that much better."
The Silver Star's will be performing these national routines at the Spring Show on Wednesday, May 19. The venue is allowing 325 guests to watch the team's performance, so outside guests will be able to witness the team's NDA championship routines.
Porter is extremely proud of the team for their hard work during such a challenging year.
"Head Coach Katie Jackson, myself and our other assistant, Sarah Amos are beyond proud of the girls," Porter said. "The competition was tough and we were thrilled to have come out on top."
Watch their performances here:
National Championship Jazz Routine: https://www.youtube.com/watch?v=Na4g-JhiOqo
Game Day Routine: https://www.youtube.com/watch?v=MMh84wMgZjY&t=120s
(Visited 166 times, 1 visits today)
About the Contributors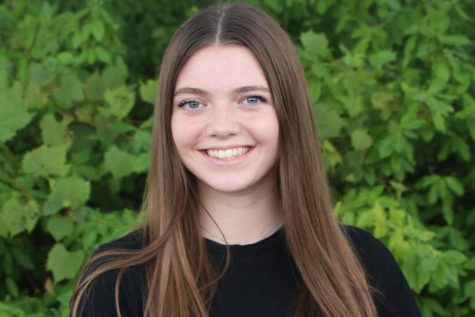 Payton Ross, JAG reporter/photographer
This is junior Payton Ross' second year on JAG yearbook staff and this year she will be taking the position of a photographer. Outside of school she is on a competitive dance team and loves hanging out with her friends and family. At school she is part of the Relay for Life committee as well as NHS.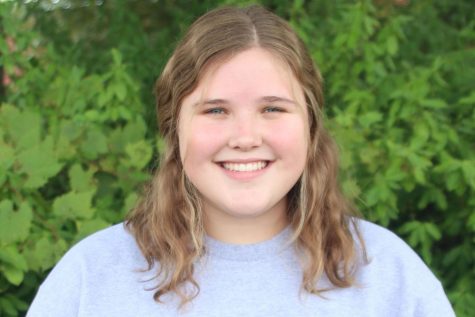 Casey Cunningham, JAG ads manager
This is junior Casey Cunningham's second year on the JAG yearbook staff. This year she will be taking the positions of assistant editor, ads manager and photographer. Other than doing yearbook, Casey works a part-time job at Minsky's. Outside of school Casey enjoys kayaking, listening to music/podcasts and hanging out with friends.