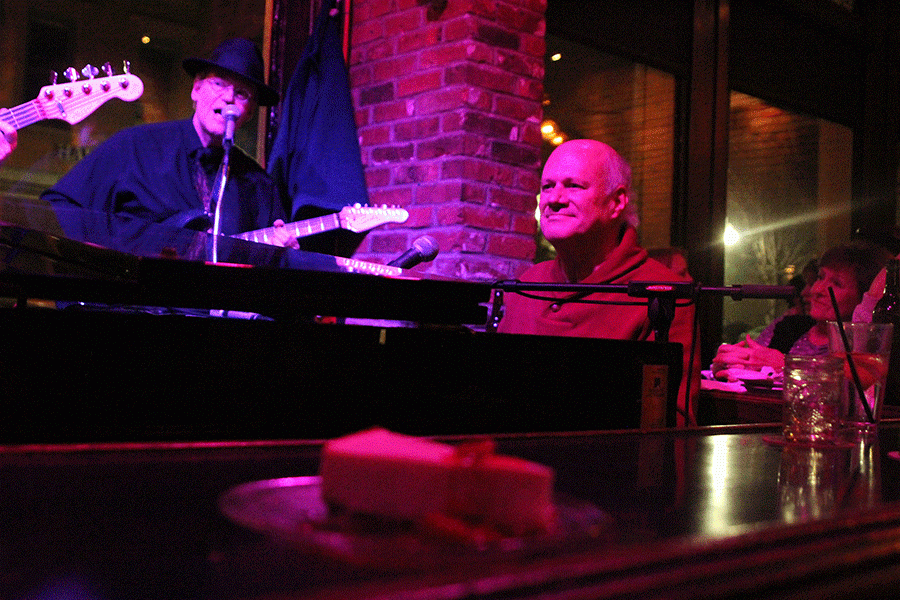 The Phoenix Jazz Club
302 W 8th St, Kansas City, MO 64105 www.thephoenixkc.com
Although I would not advise searching for this mysterious club at night in downtown K.C. using just your GPS, it was well worth calling the host — who willingly stood out in the sub-20 degree weather to find my car — to get directions. As you make your way into The Phoenix, you're greeted by a more than jubilant dancing host in a low-lit, high-decibel environment.
You'll first notice the concert-like squeezing you have to do on a Saturday between the exuberant crowd is a surefire sign of a good time. You will make your way through the city-cliché building to your table, although the amount of standing and chatting by other patrons has you wondering why they even have tables.
There is a catch, however: after 8 p.m. the club only accepts guests that are 21 and over. Do not be deterred by this rule though, as the club has late-morning and early-evening shows that any-age guest can attend.
While I didn't get a huge taste of their menu, the wide variety of food was incredibly enticing. With sub-$10 appetizers and sub-$20 dinners, the food prices listed seemed relatively cheap for how popular and a little higher-end the club seemed to be.
The Phoenix is a great place for those searching for a little something new to spice up their weekend adventures.
(Visited 73 times, 1 visits today)