The Music Man: The best debuts by 'American Idol' alumni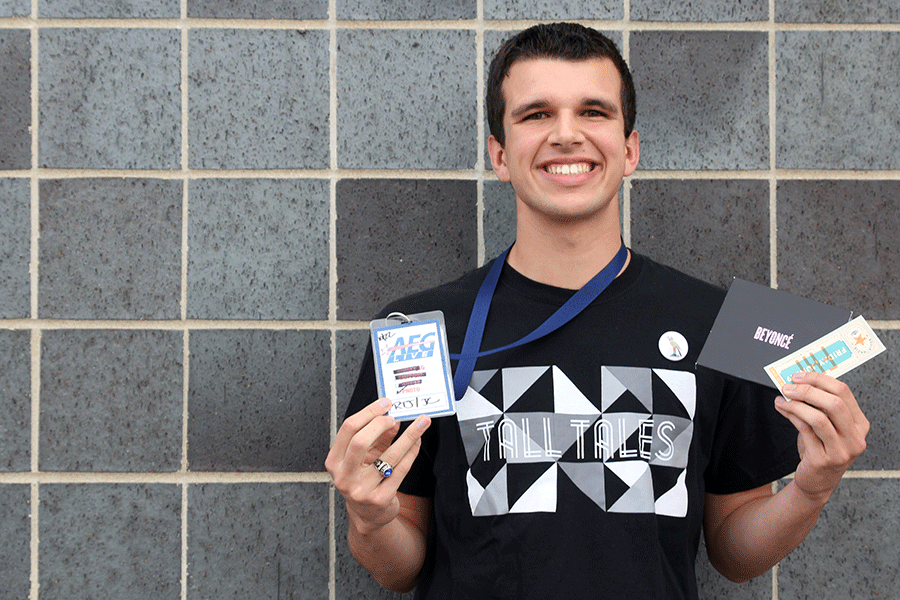 Justin Curto, Mill Valley News editor-in-chief
February 2, 2016
I used to really like watching "American Idol." (I can even name all the winners, in order. Try me.) With its decline in quality in recent years, I haven't made much time to keep up with the show, but I do know this year marks its final season.
I would argue that "American Idol" has been one of the more influential occurrences in pop music since 2000 — not only has it given us some amazing artists, but it's also democratized the music industry a lot more, both on the performer's side and on the fan's side. In honor of the show's last season, I've compiled what I consider the five best songs by "American Idol" alumni, with a stipulation — each song was the first that the artist released after winning the show, and coronation songs don't count. Enjoy.
Full disclosure: I voted for Blake Lewis in the finale of season six. However, Jordin Sparks' debut single is pretty great. "Tattoo" sounds like it's straight out of 2007 — in a good way — with its light electronic instrumentation, its uplifting lyrics and Sparks' high-flying vocals that won her the competition in the first place. The song carried Sparks onto more great things, like her collaboration with Chris Brown, "No Air," and her later album, "Battlefield," and cemented her place as one of the more successful "American Idol" alumni.
---
Season four of "American Idol" is the first one I actually remember watching, and all I remember of it is Carrie Underwood's country powerhouse vocal style. "Jesus Take The Wheel" showcases this perfectly as a slower and lighter country-pop crossover. Underwood's debut album, "Some Hearts," also included the awesome and aggressive "Before He Cheats," and, from there, Underwood definitely had her path to success charted out.
---
It's kind of hard not to put the first-ever winner of "American Idol" at No. 1 on this list, especially when (spoiler alert) the last two artists I'm going to write about didn't even win their seasons. Kelly Clarkson's debut single, "Miss Independent," is all a pop anthem should be — it's catchy, it has attitude and it sounds fantastic. Clarkson uses her full range on the song to her advantage, and the song's feminist undertones make me like it even more. Though Clarkson didn't take the top spot here, it's hard to dispute her success after "American Idol" — her first album, "Thankful," debuted at No. 1, and it all kept going up from there.
---
2. "And I Am Telling You I'm Not Going," Jennifer Hudson
If you remember from late last year, I will defend Jennifer Holliday's original version of "And I Am Telling You I'm Not Going" as Effie White in "Dreamgirls" as the best song from a musical ever. Jennifer Hudson's cover of the song as Effie White in the movie version of "Dreamgirls" does the original justice, though, and fits Hudson's vocals perfectly. Hudson has a vocal ability comparable to artists like Holliday and "Dreamgirls" co-star Beyonce, and she uses all of it in the song. It's a wonder that she didn't finish higher than seventh place in season three, but at least she jump-started her music and acting careers with "Dreamgirls" — she even won an Oscar for her role as Effie.
---
1. "For Your Entertainment," Adam Lambert
Not only does Adam Lambert come in first on this list, he's also my favorite artist from "American Idol," even though I didn't appreciate him enough during season eight. Lambert was the first artist off the show to really push the envelope of what was and wasn't considered risque, especially with "For Your Entertainment" — just think back to his controversial performance of the song on the 2009 American Music Awards. Nevertheless, Lambert was a true artist ever since his "American Idol" days, and that's what makes "For Your Entertainment" so great, aside from Lambert's rock vocals and the song's pop-rock crossover. And, of course, it led the way to the even better "Whataya Want From Me," Lambert's second single that made him an even more popular "American Idol" runner-up than Kris Allen had been as a winner.
Though "American Idol" is the reason these great artists and many others made it into the spotlight, it's definitely run its course. Still, ending the "American Idol" era, per se, is pretty bittersweet, and might actually motivate me to watch some of season 15 — even if only for nostalgia.
Senior Justin Curto is an avid music lover whose tastes range from alternative rock to dance pop. He enjoys supporting the Kansas City music scene by listening longer to 96.5 The Buzz, rocking out to local music and seeing artists live at his favorite venues in the area.
(Visited 8 times, 1 visits today)
About the Writer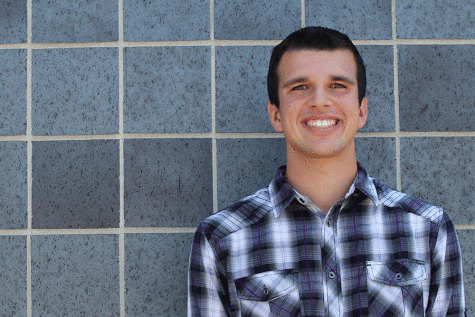 Justin Curto, Mill Valley News editor-in-chief
This is senior Justin Curto's third year working on the JagWire and Mill Valley News, this year as one of the editors-in-chief of Mill Valley News. Outside of journalism, Curto is the president of Club 121 and co-vice president of NHS, and also plans to be in the spring play for the second year. Curto enjoys going to alternative rock concerts, spending time with friends, eating pizza, reading contemporary young adult fiction, watching coming-of-age...