The Music Man: So, some things happened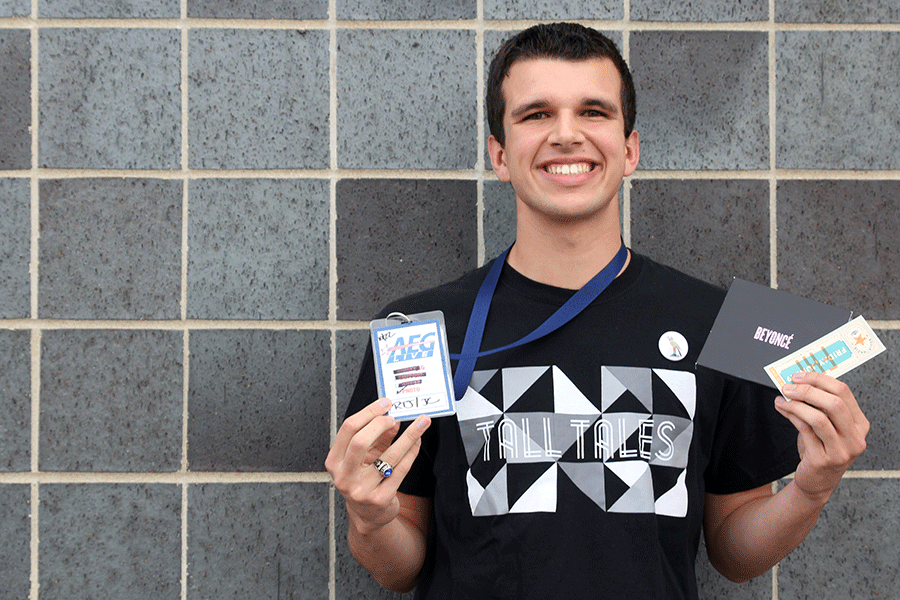 Justin Curto, Mill Valley News editor-in-chief
April 26, 2016
This past week has been full of a lot of music news that's seeped into the mainstream, which makes for a fun blog to write. I've also discovered some awesome new music as well that I'd love to share with you. So, since I can't just pick one thing to write about, you get a bunch of mini blogs this week, in no particular order. (Please clap.)
The world finally got more Pink music
The other day, I remembered that the pop rock goddess who is Alicia Beth Moore — aka Pink — hadn't released any music to my knowledge for a while. However, as I pulled into the parking lot of QuikTrip after an AP Psychology study session, I heard a song by Pink on the radio that I'd never heard before. To my pleasant surprise, I found out it was "Just Like Fire," a song Pink wrote for "Alice Through the Looking Glass."
"Just Like Fire" could easily fit on a future Pink album. It's not quite like the rougher material off "The Truth About Love"; it's more like evolved, poppier Pink music. The juxtaposition between acoustic guitar and electronic percussion makes for an interesting sound, and Pink's lyrics, as usual, have more meaning than what's in a lot of the current pop world. If anything, "Just Like Fire" makes me ready for even more Pink music, so I'm now holding out hope for a new album soon.
Prince died, and I've been listening to a ton of "Little Red Corvette"
The heading should say it all, but yeah … that happened, if you somehow never heard. I was never a huge Prince fan, but I definitely appreciated him as an artist. From what I've heard and seen, he was a fantastic guitarist and an impassioned live performer who also broke barriers with his political lyrics and androgynous appearance.
Much of the Prince music I heard came from the '80s rock radio that my parents used to listen to when I was younger, but I didn't recognize it as Prince until later on. Regardless, I've known songs like "1999" and "Little Red Corvette" as some of the most danceable songs in the world and others like "Purple Rain" as some of the most powerful. Prince was truly a rare artist, and, though I don't know a ton of his music — I've been using this as a chance to listen to more — I still feel at a loss that he'll no longer perform.
Beyonce released "Lemonade" … but who's Becky With The Good Hair?
The biggest event of the past week, though, was when Beyonce unexpectedly released her sixth album, "Lemonade" — which, like her self-titled album, happens to be another visual album with videos to accompany every song. "Lemonade" is sonically all over the place, with hip-hop, jazz, rock and country influences alongside the usual pop and R&B. The videos all work together to form one amazing narrative, which takes the concept from "Beyonce" a step further. As always, Beyonce sings flawlessly and with a purpose — much of this album is about Jay-Z cheating on her with an unnamed other woman, referred to as "Becky with the good hair."
Ever since I watched the album (yes, Beyonce's making that into a thing), I've had one question on my mind: Who is Becky? Many thought Rachel Roy, a Roc-A-Fella designer who worked closely with Jay-Z, to be Becky because of a questionable Instagram post that she has since taken down, but she denied the allegations. (Sadly, that brought the ever-so-innocent Rachel Ray into this mess, who totally didn't deserve any ridicule from Beyonce fans.) Then, singer Rita Ora, who's signed to Jay-Z's Roc Nation label, became the new Becky after a Snapchat post, but she denied the allegations as well. No matter what, I hope Becky has learned her lesson now that Beyonce put her on blast with this album.
That's more than enough writing for this eventful week of music. Remember to check back these next two Mondays for my last-ever blogs — they're going to be pretty special, just for you.
Senior Justin Curto is an avid music lover whose tastes range from alternative rock to dance pop. He enjoys supporting the Kansas City music scene by listening longer to 96.5 The Buzz, rocking out to local music and seeing artists live at his favorite venues in the area.
(Visited 15 times, 1 visits today)
About the Writer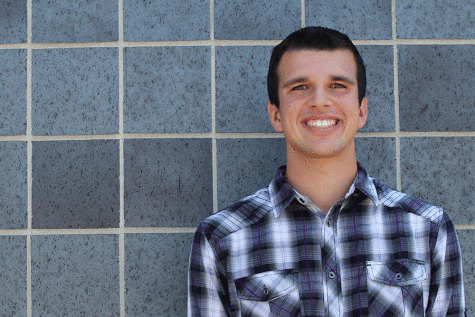 Justin Curto, Mill Valley News editor-in-chief
This is senior Justin Curto's third year working on the JagWire and Mill Valley News, this year as one of the editors-in-chief of Mill Valley News. Outside of journalism, Curto is the president of Club 121 and co-vice president of NHS, and also plans to be in the spring play for the second year. Curto enjoys going to alternative rock concerts, spending time with friends, eating pizza, reading contemporary young adult fiction, watching coming-of-age...