The Music Man: My top three quintessential '90s songs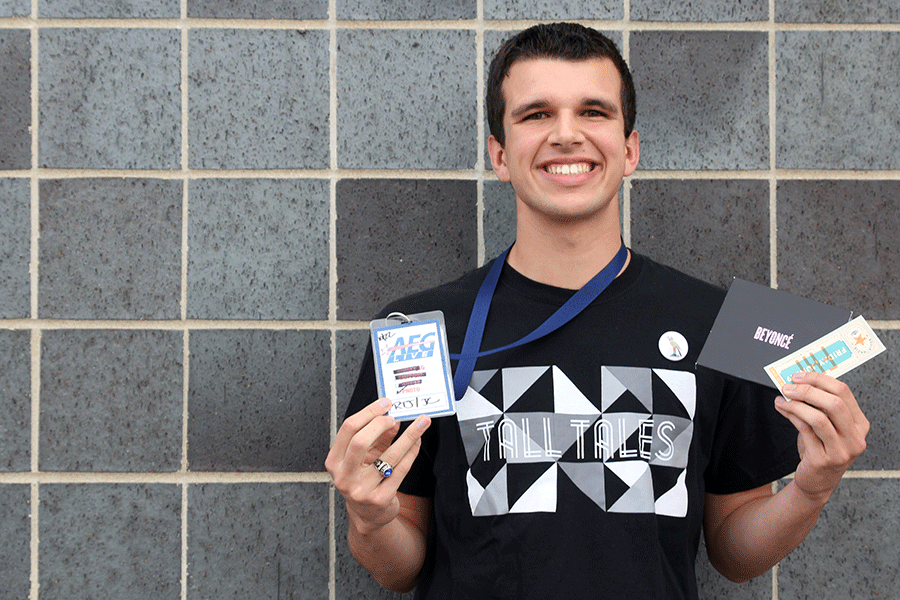 Justin Curto, Mill Valley News editor-in-chief
April 19, 2016
I saw a tweet the other day to Jeriney, the middays host on KRBZ 96.5 The Buzz who DJs the "'90s at Noon" every weekday on The Buzz, asking what her top three favorite '90s alternative rock songs were. Ever since then, I've been doing some searching into my '90s-loving soul.
What do I think were the three best alternative rock songs of the '90s? You're about to find out.
3. What's Up?", 4 Non Blondes
Released: 1992
Nothing says '90s like a one-hit wonder, and 4 Non Blondes are the definition of such. The "hey-ey-ey" chorus of "What's Up?" may be one of the more recognizable bits of music of the '90s, but that doesn't save you from having to explain Linda Perry & Co. as the masterminds behind one of the best one-hit wonders ever. Linda Perry's raspy voice comes through passionately on the track, and the classic rock-esque guitar playing is the glue that holds the song together. More than anything, though, the song shines in Perry's lyrics about changing the issues of the world.
2. "What I Got," Sublime
Released: 1996
I may not seem it at first glance, but I'm a Sublime fan through and through — I wish the band were still around in its original iteration today, and I regard the self-titled third album as one of the best in alternative rock, if not all of music. "What I Got," in short, is the Sublime song. It features lead vocalist-guitarist Brad Nowell's impeccable guitar work, catchy lyrics that work in any rock concert singalong and a vibe that screams Long Beach. And, the fact that there are two great versions of the song, the original and the reprise, seals the deal on "What I Got" being one of the best '90s alternative songs out there.
1. "Champagne Supernova," Oasis
Released: 1996
I tend to mentally regard '90s alternative rock as an American invention, so it feels weird to have a British band top this list. However, Oasis' "Champagne Supernova" isn't just a great '90s song — it's a fantastic rock song. Any rock fan can recognize lead vocalist-guitarist Noel Gallagher's signature tone, but it's the guitar work that brings this song to the top. "Champagne Supernova" tops seven minutes, which means it includes not one, but two amazingly executed guitar solos, the latter of which turns into a raucous and powerful breakdown. Accompany all that with a full band and pensive lyrics, and you get a '90s masterpiece.
These bands represent just a fraction of the good music produced in the '90s, and their general quality further cements my assertion that the '90s was one of the best decades for music as a whole.
Senior Justin Curto is an avid music lover whose tastes range from alternative rock to dance pop. He enjoys supporting the Kansas City music scene by listening longer to 96.5 The Buzz, rocking out to local music and seeing artists live at his favorite venues in the area.
(Visited 85 times, 1 visits today)
About the Writer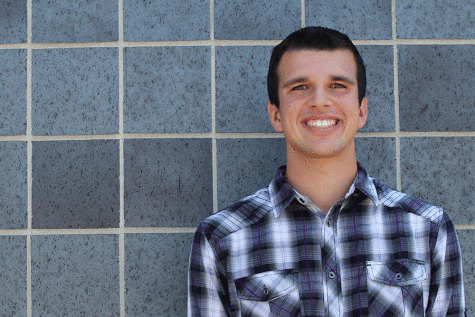 Justin Curto, Mill Valley News editor-in-chief
This is senior Justin Curto's third year working on the JagWire and Mill Valley News, this year as one of the editors-in-chief of Mill Valley News. Outside of journalism, Curto is the president of Club 121 and co-vice president of NHS, and also plans to be in the spring play for the second year. Curto enjoys going to alternative rock concerts, spending time with friends, eating pizza, reading contemporary young adult fiction, watching coming-of-age...