The Music Man: My concert picks (so far) for this semester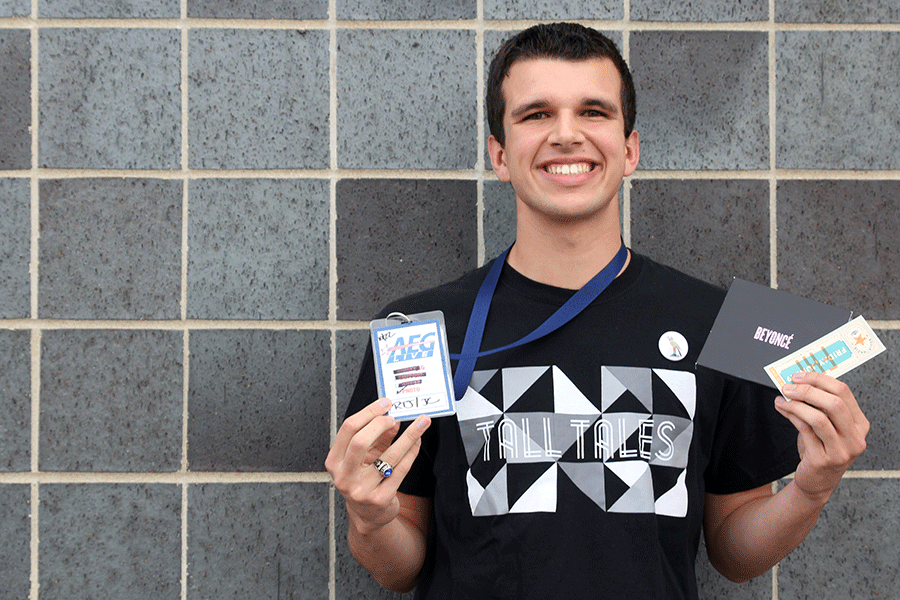 Justin Curto, Mill Valley News editor-in-chief
January 18, 2016
This shouldn't be even a slight surprise, but I spend a lot of time looking at concerts. I don't think a week goes by when I don't check the online calendars for the Arvest Bank Theatre at The Midland, The Granada, the Uptown Theater and Liberty Hall, hoping for another show announcement.
There have been a lot of great shows announced in the area for this semester so far. So that you don't have to frequent a bunch of local music venue websites like I do, here are my picks (one for each month) for local concerts.
Jack's Mannequin with She Is We on the "10 Years In Transit" tour
Where: The Granada (Lawrence)
When: Saturday, Jan. 23 at 8 p.m.
Tickets: $35 (sold out)
I've been a huge fan of Andrew McMahon's work ever since I saw him at KRBZ 96.5 The Buzz's "Halloweenie Roast" last October. This impromptu tour comes after Jack's Mannequin, one of McMahon's bands, released a remastered version of "Everything In Transit," its first album, for the album's 10th anniversary. The tour will feature Jack's Mannequin playing the entire album in order, which promises to be entertaining with a fantastic album like "Everything In Transit." The Granada also serves as the perfect venue for this show — it's intimate but fun, just like Jack's Mannequin's music.
---
Where: The Midland (Kansas City, Missouri)
When: Friday, Feb. 26 at 8 p.m.
Tickets: $20 in advance, $22 day of show
From its lineup alone, you can tell that the "Summer Is Forever II" tour will live up to its name. Wavves and Best Coast are two of the most visible lo-fi surf rock bands, and both are coming off fantastic releases in 2015. Neither band has headlined a venue this big in in the area, but it may have been fate that when Wavves played The Granada on Sunday, Sept. 20, 2015, Best Coast headlined the recordBar less than 50 miles away. A little over a month from now, they'll join forces to bring summertime to The Midland, in a show that sells itself as complete and unadulterated fun.
---
Where: The Granada (Lawrence)
When: Tuesday, March 6 at 8 p.m.
Tickets: $25 in advance, $28 day of show
Last week, I wrote that "Emotion," Jepsen's critically acclaimed pop masterpiece, just missed my top 10 albums list. I made sure to include Jepsen on this list, though, because who would want to miss seeing "Call Me Maybe" sung live? In all honesty, though, Jepsen's songs off "Emotion" are perfectly crafted for live performance, and the singer has enough of a repertoire to pull off a great headlining set. While The Granada may not allow for as much staging as my dream Carly Rae Jepsen performance includes, at least the venue will be overflowing with some of the best dance pop out there.
---
Where: Uptown Theater (Kansas City, Missouri)
When: Tuesday, April 12 at 8 p.m.
Tickets: $30
It seems as if Father John Misty has become more known for his stage antics than his performing — after all, this is the performer who replaced his encore with a Q&A at a show late last year. Despite this, J. Tillman — the former Fleet Foxes drummer who now performs as the father we all wish we had — puts forth top-notch music as well, with his second Father John Misty album, "I Love You, Honeybear," landing on many end-of-year lists. Notably, Father John Misty intertwines humor into his lyrics and performances, with much of his music and persona rooted in satire and sarcasm. For his first headlining show in Kansas City at the aptly chosen Uptown Theater, Father John Misty might seem to be joking, but the joke's on you if you don't take his music seriously.
---
Where: Cricket Wireless Amphitheater (Bonner Springs)
When: Tuesday, May 24 at 8 p.m.
Tickets: $59.50 general admission pit and lower reserve, $39.50 upper reserve, $19.65 general admission lawn
Though The Buzz's kickoff "Buzz Under the Stars" concert for this year only features two artists, I'd argue it's a better lineup than any of last year's "Buzz Under the Stars" shows (which, for the record, featured exceptionally crafted lineups). Grimes is touring with Florence + the Machine on the "How Beautiful" tour — which was rebranded into "Buzz Under the Stars Night One" — and the two are a match made in heaven. Both have become festival staples over the past few years; Florence + the Machine made their case last year with high-profile sets at Coachella, Lollapalooza and Bonnaroo and a headlining set at Glastonbury, while Grimes makes another round in the festival circuit this year at Coachella, Hangout, Sasquatch! and presumably more to come. At the outdoor, 18,000-capacity Cricket Wireless Amphitheater, one can only hope the two artists play like it's Coachella.
And that's only the beginning of the amazing shows coming to Kansas City, Lawrence and the surrounding area this semester. I can only hope more great artists announce concerts around here soon, and if any extra-awesome ones pop up, I'll be sure to tell you all about them.
Senior Justin Curto is an avid music lover whose tastes range from alternative rock to dance pop. He enjoys supporting the Kansas City music scene by listening longer to 96.5 The Buzz, rocking out to local music and seeing artists live at his favorite venues in the area.
(Visited 5 times, 1 visits today)
About the Writer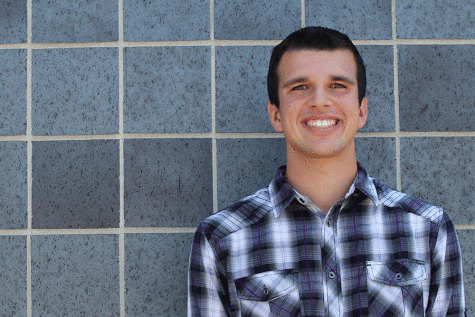 Justin Curto, Mill Valley News editor-in-chief
This is senior Justin Curto's third year working on the JagWire and Mill Valley News, this year as one of the editors-in-chief of Mill Valley News. Outside of journalism, Curto is the president of Club 121 and co-vice president of NHS, and also plans to be in the spring play for the second year. Curto enjoys going to alternative rock concerts, spending time with friends, eating pizza, reading contemporary young adult fiction, watching coming-of-age...