The Music Man: 'And the stars look very different today'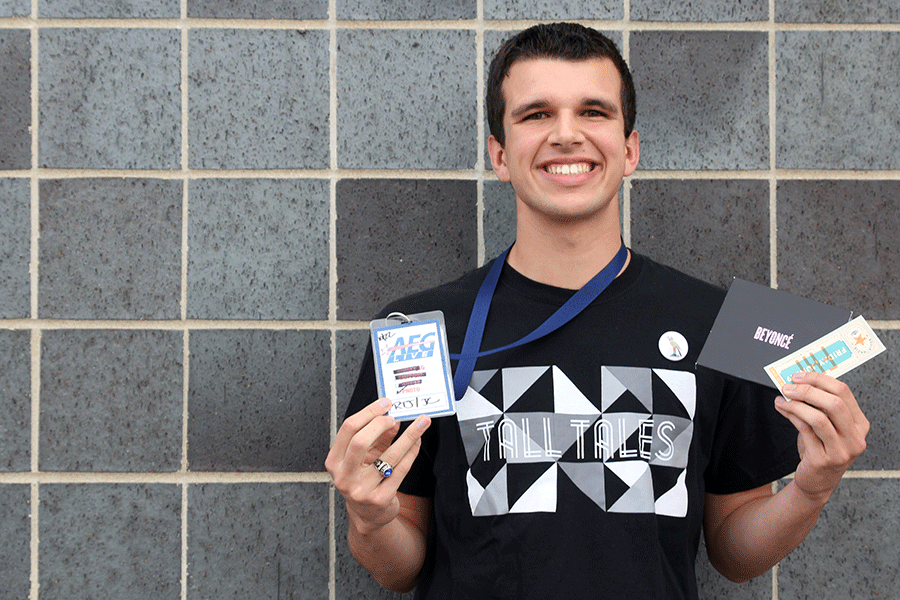 Justin Curto, Mill Valley News editor-in-chief
January 11, 2016
Last night, as I was about to go to bed, I checked my Twitter account to maybe read one more musing about the Golden Globes or El Chapo. Instead, I saw something that left me distraught — David Bowie had died in his sleep on Jan. 10 after living with cancer for 18 months. I spent the rest of the night teary-eyed, listening to " 'Heroes' " and trying to fall asleep as I processed this. A musical icon, who I had held up for not only his work, but his style and persona, wasn't around anymore?
I've never had a celebrity death make me really emotional — after all, I don't care all too much about many celebrities. I didn't think I held Bowie that highly either, actually, until his death.
My first exposure to David Bowie came sometime in middle school. I, like all the other cool kids, was playing "Guitar Hero 5" on Wii when I came across "Under Pressure." Of course, I knew of Queen, but I didn't have any idea who Bowie was — or, for that matter, what his voice sounded like in the song.
I did find another song by Bowie on "Guitar Hero 5," though — his No. 1 hit "Fame." After hearing that song, I had an impression of Bowie as sublime, classy and, in a way, mystical. Given the rest of his music, I don't think I could've been much more right.
I could rattle off some impressive numbers about Bowie's career right about now, but that wouldn't do much in making the case for his legacy. His music bridged gaps between pop, rock, punk, alternative, funk and electronic, though, and that's just the beginning of his versatility. Bowie could write a danceable, catchy song like "Fame," and follow it with the powerful and inspiring " 'Heroes' " only two years later. Without him, artists like U2, LCD Soundsystem, Lady Gaga, The Killers and Madonna wouldn't be who they are today.
Commendably, Bowie kept with music until his death. His last album, "Blackstar," was released two days before his death, on his birthday, as a farewell gift of sorts. "Lazarus," a single off the record about Bowie's impending death, is some of his best work — something not many artists can pull off fifty years into their careers. Not only that, but the off-Broadway musical "Lazarus," co-written by Bowie and featuring some of his music, was running at the same time he released "Blackstar" (and continues through Wednesday, Jan. 20).
Most important to his legacy, Bowie was a rebel. He bent society's perceptions of gender and sexuality with the provocative and androgynous performances he became known for. In a sense, he paved the way for commonly accepted lesbian, gay, bisexual and transgender musicians. But, more than that, he showed outsiders that they could be heroes, "just for one day."
Looking back on this blog post, I don't think I've said anything hundreds of other news outlets haven't already said themselves. Maybe this was more for me to get out my feelings about David Bowie than for you to walk away with a new, groundbreaking perception, and I'm perfectly OK with that. So, in closing, I'll voice one more sentiment that you've probably already heard: The world didn't just lose Ziggy Stardust, the Thin White Duke, Major Tom or even David Bowie yesterday. Instead, the world lost an artist, an icon and a hero — but we're lucky enough to keep his legacy.
Senior Justin Curto is an avid music lover whose tastes range from alternative rock to dance pop. He enjoys supporting the Kansas City music scene by listening longer to 96.5 The Buzz, rocking out to local music and seeing artists live at his favorite venues in the area.
(Visited 11 times, 1 visits today)
About the Writer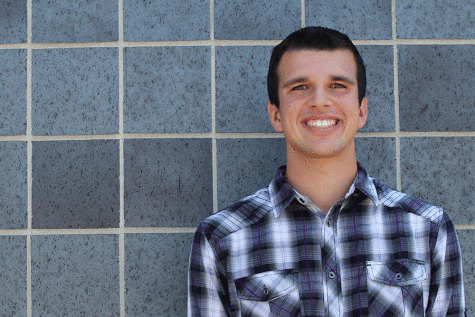 Justin Curto, Mill Valley News editor-in-chief
This is senior Justin Curto's third year working on the JagWire and Mill Valley News, this year as one of the editors-in-chief of Mill Valley News. Outside of journalism, Curto is the president of Club 121 and co-vice president of NHS, and also plans to be in the spring play for the second year. Curto enjoys going to alternative rock concerts, spending time with friends, eating pizza, reading contemporary young adult fiction, watching coming-of-age...