Coming back from state championship seasons, the football and boys soccer teams both have their eyes set on another championship. However, the biggest challenge that they will need to overcome is to find players to fill the shoes of the former seniors.
Last year, the football team lost their starting quarterback of two years, Hayden Jay, who left behind a winning legacy. Normally, the position of starting quarterback would be filled by a single player. However, the battle for the position has come down between senior Daniel Blaine and junior Connor Bohon. After the first three games, head coach Joel Applebee has split time between the two players.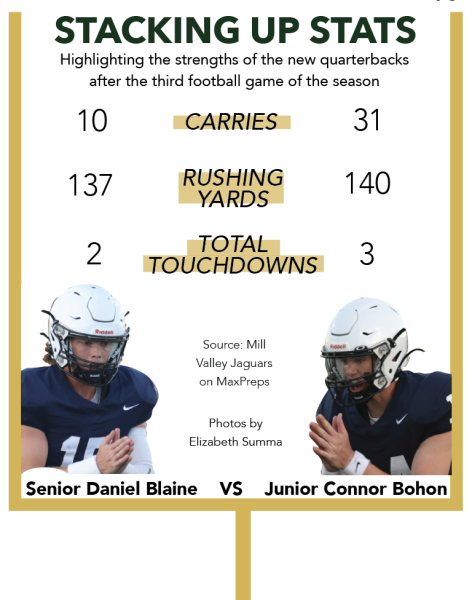 "At this point, it's a battle," Bohon said. "It's still a battle. We both have been pushed really hard. We both pushed each other really hard and that led to getting better at a very fast rate, which is a good thing. It's a good problem to have for the team. We're still fighting to see who's going to take it."
Despite how contested the position of starting quarterback is, Bohon and Blaine have retained a good relationship.
"I love Connor," Blaine said. "He's a great guy. He makes me better every day. I make him better every day, just like we always do. Our coaches like to say we treat each other like brothers."
English teacher and defensive coordinator Michael Strack shares similar sentiments about the importance of team relationships. Strack was offensive coordinator and quarterbacks coach prior to this year, so he worked directly with Jay. He remarks on the impact that last year's seniors had on the underclassmen.
"You know, I think for our team, our kids understand what's expected of them," Strack said. "They understand that we want them to be their best."
For many players, their referece for the best is the seniors who have come before them. For Blaine, Jay's legacy is that reference.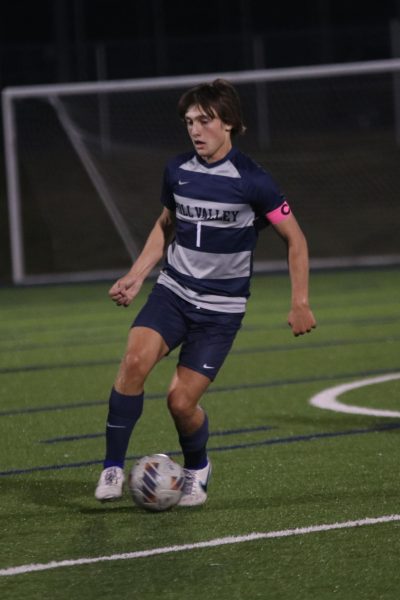 "It's a lot to live up to," Blaine said. "[Jay] had a phenomenal two years starting. He even played a lot his sophomore year when Cooper went down, and he had to step up. I want to live up to that."
Though football has a strong foundation from which to continue to claim victories, boys soccer has suffered a significant loss of senior players. According to assistant coach Justin Crawford, it has impacted team dynamics.
"We actually lost 12 players last year and we lost a lot of senior leadership," Crawford said. "You talk about Owen Peachee, Dillon Ashford, Luke Shideler, among a ton of others that were program people that understood what was needed to get to the end."
Senior Kael Drummond, one of the remaining upperclassmen on the team, hopes to fill the gaps left by last year's leaders.
"I try to step up and be as much of a leader as I can so that others know what to do when it comes to a situation," Drummond said. "I try to let [teammates] know what to do before [coach Jason Pendleton] gets to them. When it comes down to situations of close games, I try to take over and have them follow what I do."
For Bohon and Blaine, stepping up means making improvements. According to Bohon, there can be high pressure associated with taking that step.
"It's definitely been hard because we're both in a constant state of being evaluated," Bohon said. "So that mentally can be really tough. But that also helps us be better so there's positives and negatives to that. We're at a point where neither of us can be satisfied with wherever we're at."
Though improvement is important, Strack emphasizes that players should be working hard based on their own status, not that of the players who came before them.
"Obviously we have new players and a lot of them took over or are playing in spots where we had really good football players last year," Strack said. "I think they understand it's their job just to do the job as best they can, not necessarily worry about how well the guy before me did it. Just try to be the best player I can be. Ultimately if they do that, then they'll be really successful in their position."

(Visited 95 times, 1 visits today)