The Bridge's annual dog treat sale continues despite COVID-19
Following new COVID-19 safety procedures, the Bridge students made and sold treats to raise money for their activities
The Bridge program has continued its annual tradition of selling all-natural dog treats across the district despite COVID-19. 
The Bridge is a transitional program that provides young adults who graduated from a USD 232 high school with special education services and helps them develop independent life skills. Baking and selling the treats throughout the district is one way the program allows students to practice work-based skills, while the proceeds help fund their day-to-day activities.
Selling dog treats has always been an important tradition for the Bridge, and this year the Bridge has added another all-natural treat to their menu. Customers can now purchase Apple Cinnamon Oat Paws in addition to their staple Peanut Butter Bones.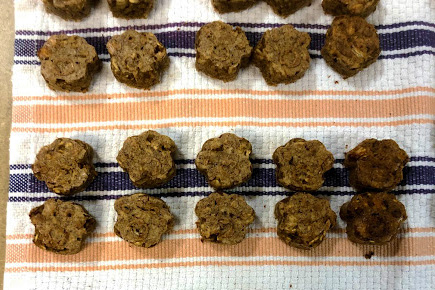 After hand-mixing ingredients, molding the dough and baking the treats, Bridge student Nick Pettigrew brings fresh treats home for his own fluffy companions. They must have provided their stamp of approval, as Pettigrew made significant contributions to the Bridge this year by selling "a lot" of treats to his friends and family.
While Pettigrew enjoys working in the kitchen – playing an active role in The Bridge's baking endeavors
and cooking at home occasionally – creating the dog treats isn't his favorite part of the project. What Pettigrew, along with Bridge student Matt Santaularia, really looks forward to is traveling around the district to deliver the treats.
"My favorite part about the dog treats [project] is going to the schools," Santaularia said.
For Pettigrew, making deliveries is the best part because they "get to go out" instead of being stuck indoors. 
Fortunately, COVID-19 hasn't impacted students' ability to make or sell the treats, according to special education teacher Ashley Kostus. However, safety procedures have put a damper on Pettigrew and Santaularia's favorite part of the project.
"Our biggest change is how we've delivered them… We can't actually go into some of the schools," Kostus said."Some of the schools we're allowed to go into the office, some [we] cannot, and we have to limit the amount of people per [delivery] van."
The form to buy dog treats is currently closed for the semester. However, when the form becomes available again in the Spring, community members who purchase treats will be supporting the Bridge. According to Kostus, the money earned from selling the treats plays a significant role in funding the Bridge's activities and events.
"We are making posters and we're weaving and we have some birdhouses, so we have a lot of materials that we have to buy to be able to do our industries," Kostus said. "We use the dog treats to do that and for our community outings."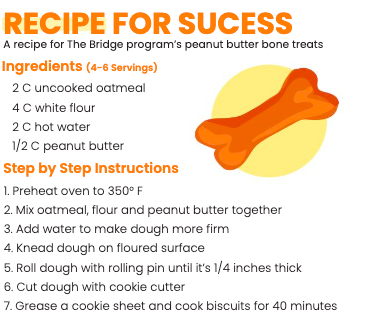 In a normal year, the earnings would also be going toward a much anticipated field trip for the Bridge students. The plans for the second semester trip are hazy due to COVID-19, but the students are still saving for the event, according to Kostus.
"They have been planning and budgeting to be able to go on a big field trip …. when the COVID restrictions are lifted," Kostus said. "We don't know what that's going to look like. We're hoping we get it done this year."
Because of this, Kostas hopes the Bridge will eventually be able to extend the fundraiser's duration.
"Someday, we would like to streamline a little bit and be able to do it all year long," Kostus said. "Right now, we're only in a position [where in the] fall semester we have a set of time, and then we're going to open it back up in the spring."
For the time being, however, the Bridge has been successful in its fundraising. The community has continued supporting the Bridge by purchasing treats throughout COVID-19, often coming back for more.
"We've got a lot of repeat orders," Kostus said. "Once we deliver, typically people come back and reorder."
(Visited 120 times, 1 visits today)
About the Contributors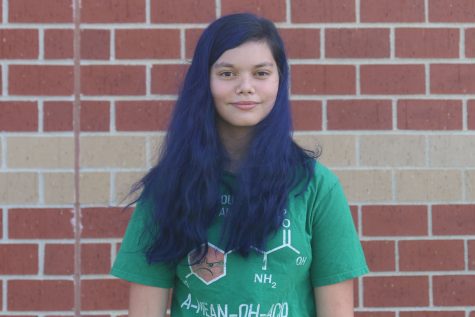 Avery Gathright, JagWire reporter/photographer
This is sophomore Avery Gathright's first year on the JagWire staff where she will be taking on the position of JagWire reporter. Outside of newspaper, she can be found in the Robotics room or at Quiz Bowl meetings. When not at school, Avery can be found listening to music, reading or hanging out with her friends.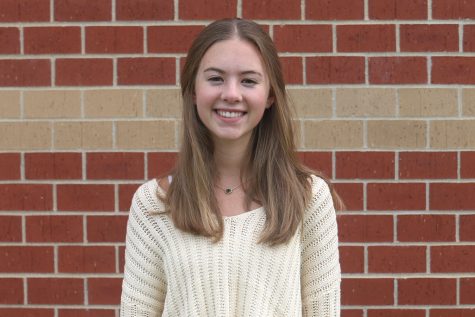 Anna Owsley, Mill Valley News editor-in-chief
This is senior Anna Owsley's third year on the JagWire staff. She is thrilled for her second year as Mill Valley News editor-in-chief and is undertaking the position of assistant editor for the newspaper. When Anna isn't busy with journalism duties, she can be found working, volunteering for NHS or multitasking homework and her current Netflix show. Additionally, she loves reading, watching movies, getting coffee with friends and traveling.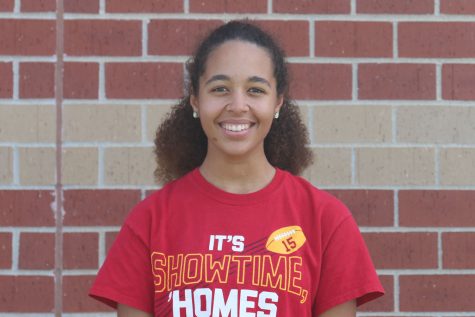 Gabby Delpleash, JagWire reporter/photographer
This is sophomore Gabby Delpleash's first year on the JagWire Staff; she will be undertaking the position of reporter/photographer. Outside of reporting for the newspaper, Gabby can be found running for the school's cross country team, attending a StuCo meeting, or leading the Marching Jags as a drum major. When she's not participating in school functions, Gabby enjoys attending Mill Valley football games, the outdoors and hanging out with friends.