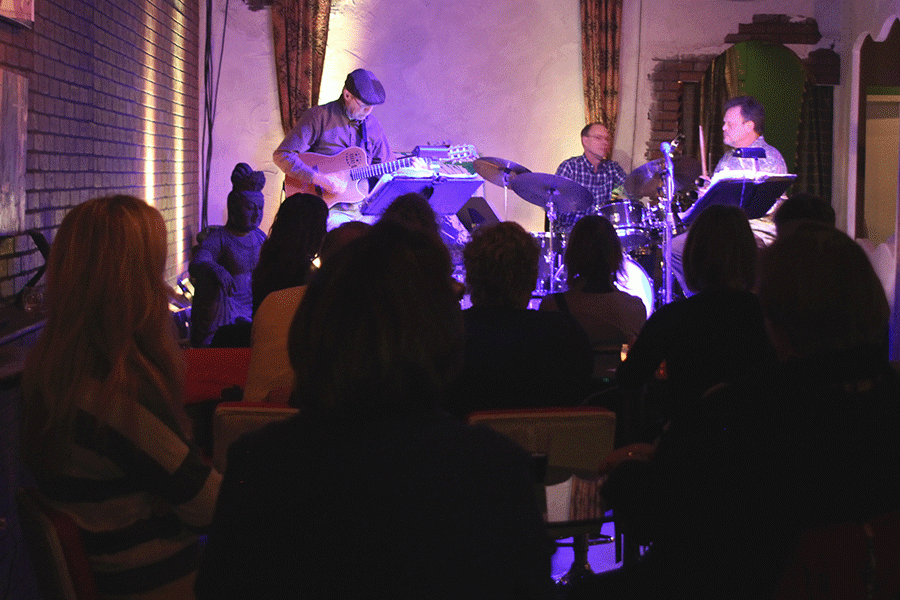 The Art Factory
5621 W 135th St #2630, Overland Park, KS 66223 www.theartfactorykc.com
The classier feel of The Art Factory and the spacious room filled with modern art pieces perfectly sets the mood for a soft, relaxed music venue. Placed right in the middle of the Prairiefire shopping center, the gallery is surrounded by restaurants, stores, and a movie theater to top off a classic weekend adventure.
Due to the fact that it is an art gallery, The Art Factory does not serve food and focuses primarily on drinks, but there's plenty of food options nearby.
If you're looking for a quick getaway from the clutter of and high-intensity of other music venues, the weekend shows at The Art Factory boast a wide variety of bands for music listeners of all kinds, however, a cover charge is still required.
The small, very modern room and high, atmospheric ceiling advertise an open-floor plan not seen at most other venues. The minimal conversation among guests also provides a very introspective environment for all customers. With lounge chairs, small tables, and barstools spaced out throughout the gallery, there's not a bad, or uncomfortable, seat in the house — as you'll always have a nice view of pop art littering the walls or the band currently playing.
With the lack of food and customer-oriented activities in the gallery, you will have minimal contact with staff members and will be left to your own accord during your time there. While this environment may not appeal to those looking for a more exciting night out, it can be very refreshing for those who want a quieter, casual evening.
(Visited 27 times, 1 visits today)