Teams place at state Science Olympiad meet
Teams place second in Forensics and third in Bungee Drop
Two Science Olympiad teams placed at the state competition on Saturday, April 5 in Wichita.
Seniors Alyssa Hobson and Connor Oswald placed second in their event, Forensics. Sophomores T-Ying Lin and Nadia Suhail placed third in their event, Bungee Drop.
"Bungee Drop is an event where you have some sort of elastic cording that you build before the actual competition. You drop it from between ten and five meters and you have a weight [at the end. The weight must go down without touching the ground, but it should be just above the ground," Suhail said. [I chose it because] We needed places filled so I'm just like 'I can do this one, it seems easy enough.'"
Lin was how her and Suhail placed.
"[I was happy], considering this was an off year for us," Lin said.  "The Science Olympiad head coach of the entire state retired or something similar to that, so there were no invitationals for us to practice at.  We went straight to regionals and into state."
This year, Lin chose to participate in events she is not used to.
"There's been a lot of variety [in my events this year]," Lin said. "I personally prefer study events, but this year was an interesting one because I did mostly build events."
Suhail enjoyed Science Olympiad this season.
"I like what I do in Science Olympiad  and I like the people I'm with," Suhail said.  It's just an overall fun atmosphere to be in."
(Visited 7 times, 1 visits today)
About the Writer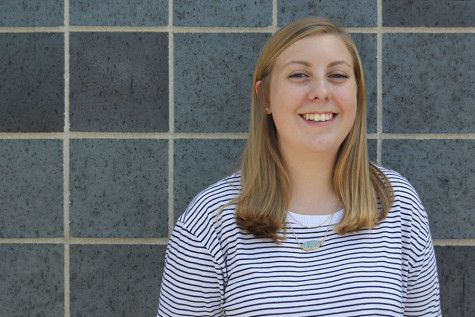 Kat Anglemyer, JAG editor-in-chief
Senior Kat Anglemyer is co-editor in chief of the JAG yearbook. She will also serve as a writer and a photographer on the staff. In addition to yearbook, Anglemyer is a member of NHS, SLT, Student Ambassadors, band, colorguard and the bowling team. She also enjoys watching Netflix, painting, cats and cooking.