Teachers switch roles of homework and class time in flipped classrooms
Teacher and student opinions on the flipped classroom model vary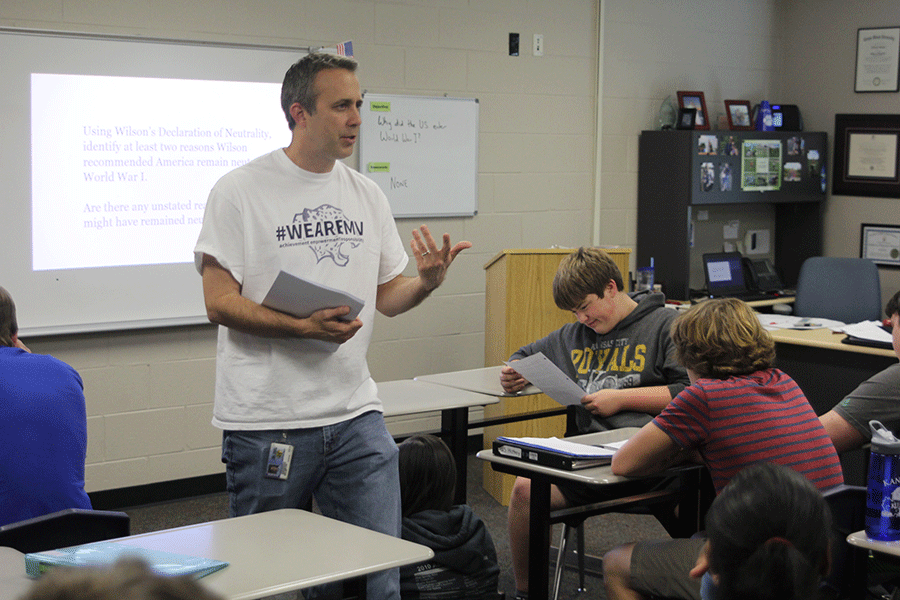 In most classes, homework consists of worksheets, practice questions and projects. However, in a flipped classroom, like social studies teacher Jeff Wieland's classes, students do all of those activities in class, after a homework assignment which consists of reading or watching videos to gain background knowledge.
"The kids are bringing the knowledge with them to class, and so then you can use that … as sort of a jumping off point for them to do more higher-order thinking activities," Wieland said.
According to Vanderbilt University, a flipped classroom is a teaching model where students learn content at home and do activities based on what they learned at school. This sometimes falls under blended learning — where teachers provide students with online resources to understand content — according to district technology integration coordinator Cindy Swartz.
"Blended learning is a district teaching and learning goal; a flipped classroom is a way to implement this blended learning," Swartz said via email. "Each school in the district has identified goals, which align with the district teaching and learning goals."
Math teacher Laurie Deuschle has used a flipped classroom model a few lessons so far this year, where she gives students videoed lessons as homework and works on practice problems the following class period.
"I feel bad when the students are trying to do the hard problems on their own at home, and I think [a flipped classroom] would be a better solution," Deuschle said.
For sophomore Trey Callahan, a student in one of Deuschle's Pre-Calculus classes, a flipped classroom has not changed much.
"Before flipped classroom, I learned just as easily as I did [with] flipped classroom, so I don't think it's gotten easier or harder," Callahan said.
As a student in one of Wieland's AP U.S. History classes, junior Aaron Middaugh finds more benefits in flipped classroom learning.
"It's just easier," Middaugh said. "Usually it's better because he'll explain the reading to us, so we just understand it more."
Math teacher Allison Stoppel also decided to use flipped classroom for one chapter in her Integrated Math 1 classes to attempt a different style of teaching.
"As teachers, we are encouraged to use more technology in the classroom, and I thought that would be a good way to incorporate technology but still have my students watch a lesson," Stoppel said.
This new teaching method proved difficult for her students, including freshman Presley Barton.
"If you fall behind, you can't really get back up with the class. You have to go in after school or something to review it," Barton said. "I wouldn't use [a flipped classroom] because people get behind a lot, or they don't finish their homework, so they don't know what to do."
Stoppel eventually stopped teaching with a flipped classroom after that chapter because she said only about a fourth of her students said they liked it on an end-of-quarter reflection.
"There's only one of me and there's as many as 28 students in a class, and, when you have students in so many different places, it proves challenging," Stoppel said.
Once Deuschle fixes technology issues and is able to record lessons more easily, she said she would like to be using a flipped classroom once or twice a week.
"Ideally, it'd be so nice for us to be doing, all the time, the harder-type problems in class," Deuschle said. "I don't know that every lesson leads itself well for [flipped classroom], so I don't know yet."
(Visited 68 times, 1 visits today)
About the Photographer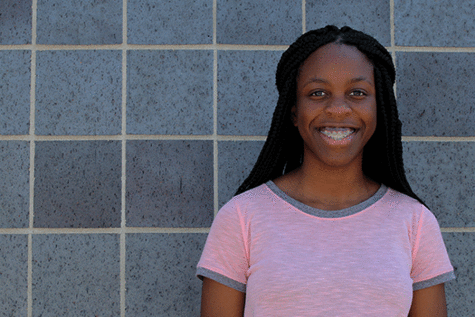 Abigail Archibong, JagWire business manager
This is sophomore Abigail Archibong's first year as a JagWire reporter and photographer, and also her first year as ads manager. Outside of journalism, Archibong participates in volleyball, track and her youth group. Her interests include hanging out with friends, playing volleyball and occasionally drawing.