Every day Spanish teacher Edith Paredes and science teacher Landra Fair arrive at school at 7:15 a.m. However, this is not the beginning of their day. The two teachers have already spent the last 40 minutes together on their daily carpool to school from Lawrence.
This carpool together first began 15 years ago.
"I was not excited about the long drive and so I was looking for other teachers that lived in Lawrence to carpool with," Fair said.
We've cried together; we've laughed together. I think it's a critical time for us to unload after school when we're stressed out. By the time we get home, we're better people.
— Spanish teacher Edith Paredes
Although Paredes did not know Fair well at that point, she was overjoyed by the proposition. Paredes had carpooled to school before and wanted to continue the tradition.
"She approached me when she was brand new in the building and I was so happy to be able to continue that because I think it's very important," Paredes said. "If I'm honest, I think it's therapeutic for me to be with another person on the way here and back home."
The two have established a system for driving and music in the car by alternating both every day. At first glance, the two teachers' friendship may seem unlikely as they teach very contrasting subjects, but Fair said that their teaching styles are actually similar and that they have learned new teaching techniques through their time together.
"It's nice to bounce off some ideas if you're struggling with a student or struggling with a teacher problem to say, 'hey, what have you done in this situation?'" Fair said. "So that is great because being a teacher is kind of isolating. We are in this classroom [with students] and we don't often spend a lot of time with other teachers during the day."
Not only do they help each other with teaching strategies, they also help each other learn more about their native languages.
"I love how much she teaches me about English that I don't know," Paredes said. "She's all about these either slang or idiomatic expressions that she just uses."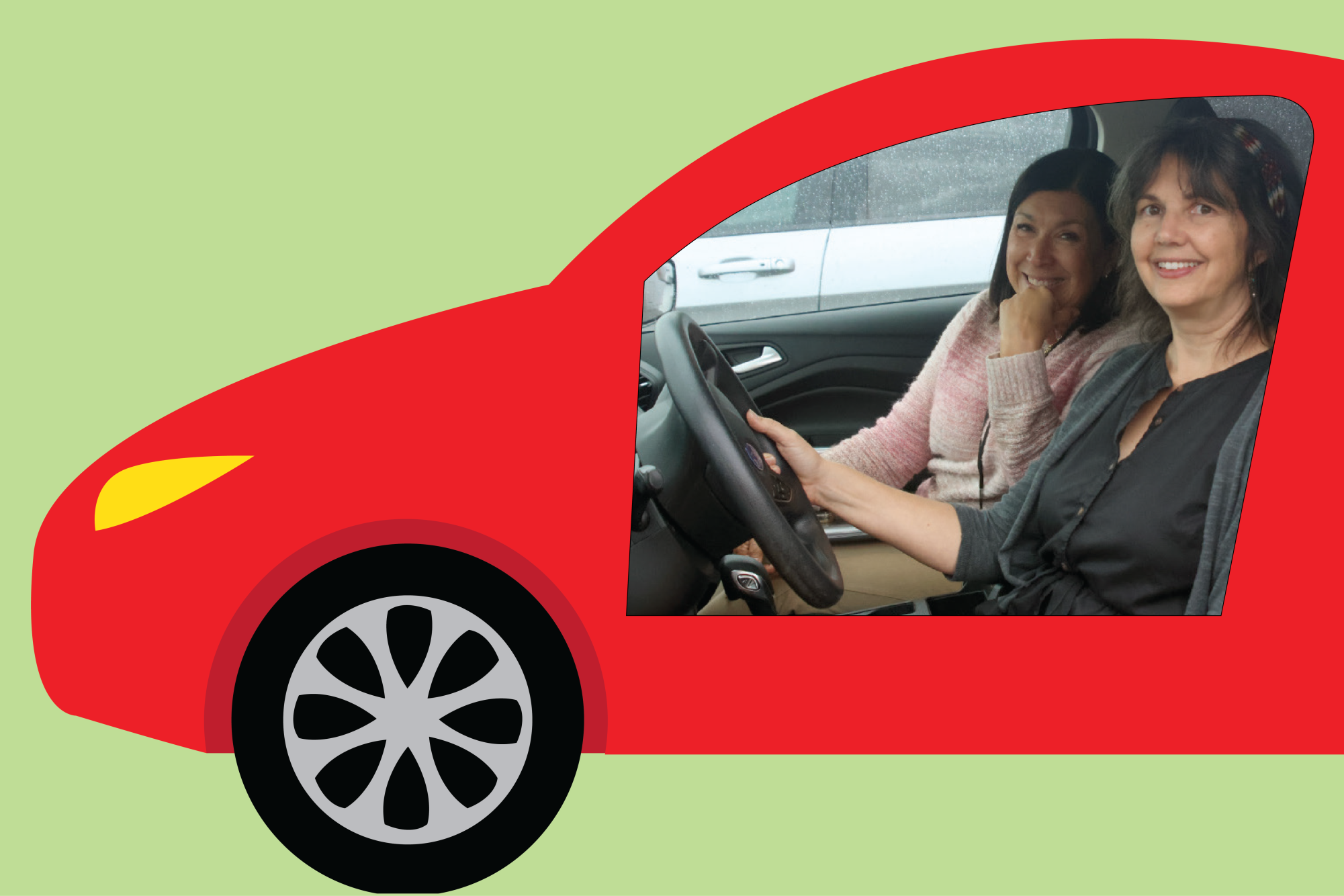 Aside from the practical benefits of the carpool, the two also have a lot of fun during their drives.
"I just know I drive her crazy with my crazy driving," Paredes said. "I think most of our funny moments are when I do something crazy at the wheel."
Both teachers recognize the value of their friendship and appreciate each other.
"It's usually wonderful to spend the morning with someone who's upbeat and funny, so it's just a great start of the day and end of the day to hang out with a friend in the car," Fair said.
Paredes echoed Fair's thoughts.
"We've cried together; we've laughed together," Paredes said. "I think it's a critical time for us to unload after school when we're stressed out. By the time we get home, we're better people."
(Visited 26 times, 1 visits today)