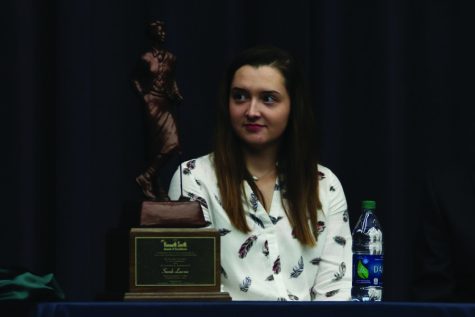 Jakob Twigg, JagWire sports editor

December 14, 2018

Filed under GIRLS GOLF, SPORTS, Top stories
Senior Sarah Lawson received the Kenneth Smith award on Wednesday, Dec. 12, in recognition of her achievements in golf, as well as community service, successful academic history and leadership. All high school golf team coaches and athletic directors from throughout the Kansas City Metro area a...
Joel Hodgon, reporter/ads

October 25, 2010

Filed under NEWS
In the annual Standard of Excellence report from the Kansas State Department of Education, the De Soto School District continues to score at the pinnacle of academic levels. Every school earned the Standard of Excellence in math, reading, science, or all three on the 2009-2010 state assessments. In...