Senior Sarah Lawson receives Kenneth Smith award
The award is presented to only one male and one female golfer each year out of the entire Kansas City Metro area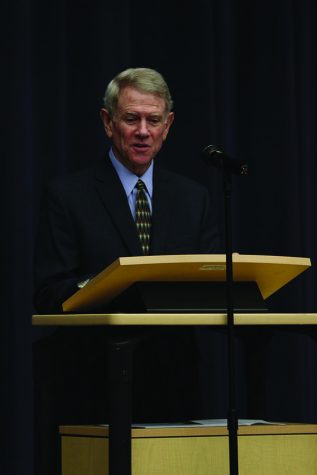 Senior Sarah Lawson received the Kenneth Smith award on Wednesday, Dec. 12, in recognition of her achievements in golf, as well as community service, successful academic history and leadership.
All high school golf team coaches and athletic directors from throughout the Kansas City Metro area are able to submit a nomination for this award. From this pool of candidates, only two are selected to receive this award each year: one female golfer and one male golfer.
Although Lawson knew there was a chance she could win, she was ultimately met with surprise when head coach Chris Wallace told her that she had been selected.
"Winning an award for myself is something that I haven't experienced a ton," Lawson said. "It show that our golf team isn't just people hanging out and skipping school, but that we are a legitimate golf team."
Lawson's recognition marks the second straight year the prestigious award was presented to a Mill Valley girls golfer, which Wallace attributes not only to Sarah's excellent character, but to the school environment as well.
"Mill Valley has high expectations for their students, and we are fortunate to have the opportunity to provide unique ways for students to challenge themselves both in the classroom and in their extracurricular pursuits," Wallace said. "I know how much of a deserving candidate she is for this honor, and she deserves all the recognition in the world for her accomplishments both this year and throughout her entire high school career."
Lawson led the girls golf team during the 2018 season to their first 6A state title with her individual second place finish at the state tournament.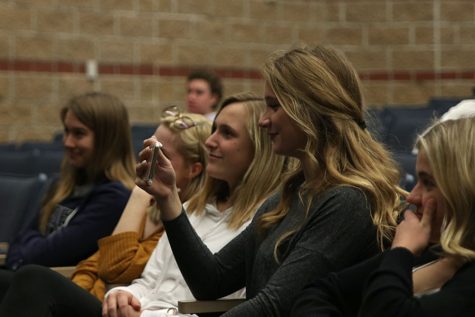 "We won state and we are a threat now," Lawson said. "Before [the championship], other teams knew we were there, but now will they feel like they need to beat us."
After she graduates from Mill Valley, Sarah will attend Wichita State on scholarship to play golf and prepare for a career in the healthcare field.
"I am confident [Sarah] will be leaving Mill Valley as an empowered individual, capable of so many wonderful things," Wallace said. "Her charisma, wonderful sense of humor, great taste in music, and positive outlook on life have made her a delight to coach".
In her acceptance speech, Lawson took great lengths to thank her friends, family, team and coaches.
"I have made so many friends and connections I never would have made [without it]," Lawson said.
(Visited 314 times, 1 visits today)