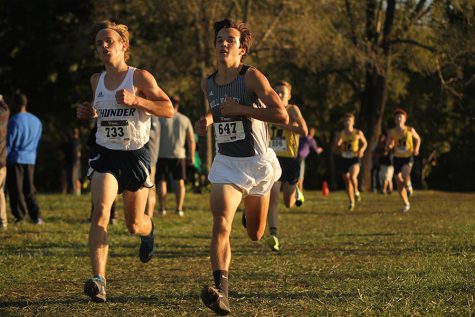 Allison Winker, JAG editor-in-chief

October 13, 2017

Filed under CROSS COUNTRY, SPORTS
The boys cross country team placed second and the girls team placed third overall at the EKL meet at Johnson County Community College on Thursday, Oct. 12. Going into the meet, the girls team focused specifically on beating St. James, according to senior Britton Nelson, who placed ninth individually....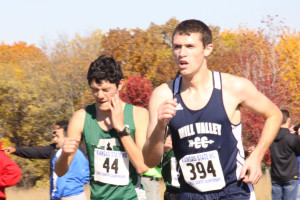 Katherine White, JagWire news editor

November 4, 2013

Filed under SPORTS, Top stories
Both cross country state teams set a new school record when both placed third in the State 5A Cross Country Championships at Rim Rock Farm on Saturday, Nov. 2. Head coach Mark Chipman predicted that the boys would place high. "Going into it I thought we had a good chance at getting third ...