Swim team places third at KVL meet
Hang on for a minute...we're trying to find some more stories you might like.
The girls swim team placed third at the Kaw Valley League Championship meet on Wednesday, May 8. The team made state in the medley relay by .03 seconds and also made the state cut in the 400 free relay by 8 seconds and won. Heading into the meet, head coach Amy Hanna had high expectations for the girls.
"I was hoping the ladies made the final state cut for the relays and that the girls cut time from their previous best times," Hanna said.
For senior Bailey Crosbie, her expectations for the team to do well was just as high as Hanna's.
"I wanted all of our relays to make it to state and I wanted to get an individual event to state but I got a consideration so I might go," Crosbie said. "I'm just glad all our relays made it."
Hanna said she could not have been more proud of the team. Along with the happiness of the coach, senior Molly Miller also was very happy, although she was set back by the first relay.
"I was really bummed on the first relay because we were very close to getting first place but we lost by .02 seconds and then on the next three medals I was satisfied and very happy with my team." Miller said.
Planning for state on Thursday, May 16 in Topeka, Hanna is focused more on the girls than the actual competition itself
"I want the girls to have fun and do their best. I think we have a possibility of making it back to finals on Saturday, so that would be awesome." Hanna said.
Improving a lot throughout the season and working hard as a team, Crosbie finds the importance of improvement being from knowing how to work with each other and the intense practices they had gone through.
"We have definitely gotten a lot better since the first meet. I think us being close has improved how we do at meets, a lot," Crosbie said. "Practices have also gotten harder as the season went on so we've all gotten stronger."
Although this is the first and last year the seniors will be competing with the team, the memories Miller has made will be something she won't forget.
"There isn't one time I can single out. It's a wonderful group of girls and awesome coaches, which made the season awesome," Miller said.
Hanna has good hopes for the team next year, since it's already been established, instead of starting from scratch like last year.
"They have learned so much this year, so next year we just have to work on becoming more efficient while we swim and start being a force to be reckoned with." Hanna said, "The majority of our swimmers are freshman this year, so it will be amazing to see how far they can go in the next 3 years."
The state qualifiers are as follows:
500 Freestyle and 100 Backstroke- freshmen Sherry McLeod
200 Yard Medley Relay- freshmen Sherry McLeod and Crosbie, senior Maria Vannicola and Miller
200 Yard Freestlye Relay- freshmen Claudia Meredith and Claire Hellon, sophomore Emma Uridge and  Miller
400 Yard Freestyle Relay- Crosbie, Uridge, Hellon and Meredith
(Visited 1 times, 1 visits today)
About the Writer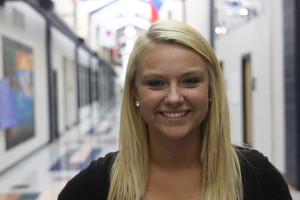 Callee Linton, reporter
Sophomore Callee Linton is a writer for the JagWire. This is her first year on staff. Along with being on staff, Linton is a part of the Mill Valley cheerleading team. In her free time, Linton enjoy's spending time with friends, family, writing and shopping.