Superintendent announces resignation
Superintendent Doug Sumner will resign at the end of this school year to take a position with the Shawnee Mission school district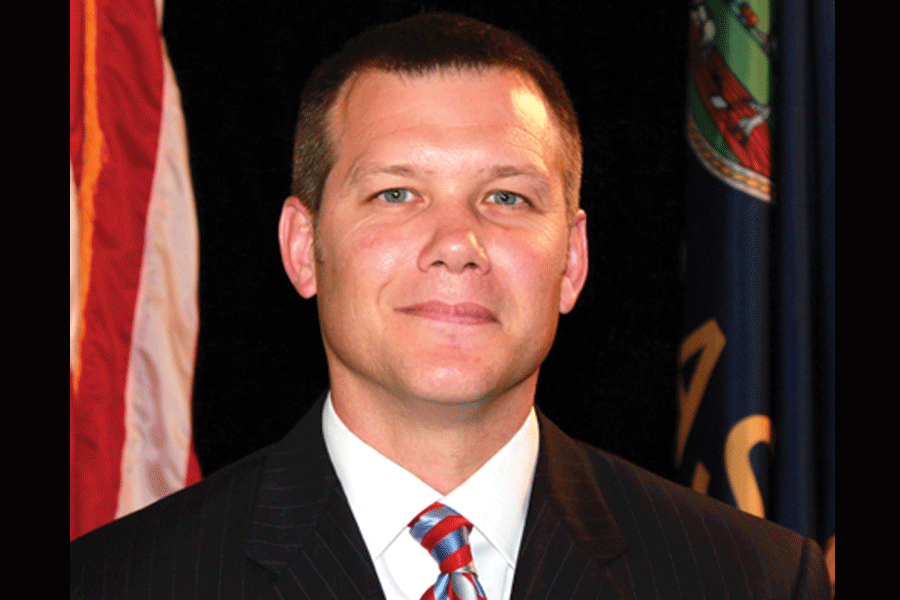 Justin Curto, Katherine White, JagWire managing editor, JagWire editor-in-chief
February 10, 2015
Superintendent Dr. Doug Sumner announced his resignation at the Board of Education meeting on Monday, Feb. 9. After the Board approved his resignation, the Shawnee Mission Board of Education approved his contract to be the Shawnee Mission school district's assistant superintendent of human resources.
Sumner will finish out this school year in the district, taking his new position on July 1.
Sumner joined the district in 2010 as superintendent-elect and became superintendent the following school year. He had previously been the De Soto High School assistant principal from 1995-98, Monticello Trails Middle School principal from 1998-2004, Gardner-Edgerton school district human resources director from 2004-08 and Gardner-Edgerton assistant superintendent from 2008-10.
Board president Angela Handy said Sumner improved the district in his time as superintendent.
"The effort and passion he exudes for education has helped us become the progressive district we are alongside a dedicated staff and community," Handy said via email.
Math teacher Laurie Deuschle said she has worries about the selection of the new superintendent.
"I'm concerned about who they will choose next," Deuschle said. "I don't want them to be in a rush with getting anybody here."
Communication arts teacher Kristen Crosbie would like the new superintendent to support district teachers.
"I hope we get somebody in his position who will be a strong advocator for the teachers in the district," Crosbie said.
Sumner said to the Shawnee Dispatch that he will support the Board as it looks for a new superintendent.
While Handy said she valued Sumner's dedication as superintendent, she believes the district will continue to prosper in his absence.
"I am continually reminded of the great things happening within our district and know we will most certainly move forward in a positive manner," Handy said. "My sincere thanks and appreciation go out to Dr. Sumner and his family for his loyalty and devotion to our district for many years."
(Visited 244 times, 1 visits today)