Students pursue outside of school sport
Lacrosse popularity begins to grow at Mill Valley
Face to face with a player twice his size, junior Josh Orbin prepares for a face-off. Orbin is one of the few students who has pursued lacrosse out of school.
Along with Orbin, sophomores Thomas Franco and Austin Mackey play for the Shawnee Mission South Raiders lacrosse team.
"My dad found the Shawnee Mission South team, and they were looking for players so I joined the team and I've been playing for two years now," Orbin said.
Junior Chase Battes also plays, but for the Blue Valley West Jaguars.
Lacrosse is similar to other sports in many ways. Each goal is worth one point, and you run up and down a field similar to a soccer field. While lacrosse has various similarities to other sports, it has many unique qualities. For Franco, one of the biggest differences in lacrosse compared to other sports is the way it's played.
"Lacrosse is sort of like hockey, except a lot of the rules are edited or changed," Franco said. The passing and shooting is all through the air."
Battes enjoys the quickness of the game.
"No other sports are as fast paced," Battes said. "Not a lot of sports are throwing a ball into someone else's stick to score eventually."
Each player likes the that the sport relies greatly on the teamwork aspect of the game, but believe there are many other benefits of the sport.
Orbin enjoys the teamwork, and the fact that lacrosse requires skill.
"It requires a lot of skill to play. Not only speed, but strength and endurance. Also coordination, and you have to be a team player. It's really fun, and different than other sports," Orbin said. "It's really hard to play without teammates. I mean if you're going to be a ball hog you're going to have a hard time."
A common stereotype about lacrosse is it's physicality. Franco says that this stereotype is reality.
"Yeah, it's physical. There's a lot of fistfights, and people get called for lots of fouls," Franco said.
Lacrosse includes many plays, and for Franco, this is one of the biggest challenges of the sport.
"The only thing that's hard is the tactics. You have to be able to communicate with your teammates," Franco said.
Above all, Franco has enjoyed playing with his teammates.
"[The best part about lacrosse is] the people I meet," Franco said. "They're all different, but they're always friendly."
(Visited 25 times, 1 visits today)
About the Writer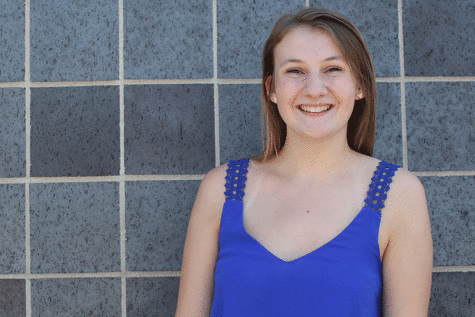 Tori Aerni, JagWire editor-in-chief
This is senior Tori Aerni's third year on the JagWire staff and her second year as an editor-in-chief. She looks forward to spending another year with the JagWire staff and putting out eight eye-catching issues of the paper. Aerni is also involved in NHS, SLT, Student Ambassadors and her church's youth group outside of the JagWire. She's a fan of concerts, the Kansas City Royals, chocolate milk and God. Her favorite artists include Taylor Swift,...