Students participate in final Mayhem Week event
The Swole Squad achieves the Golden Spheres after winning the Mud Volleyball Tournament
Students gathered at Monticello Trails Middle School for the finale of Mayhem Week, the Mud Volleyball Tournament, on Saturday, May 10. The Swole Squad, composed of juniors Mitch Perkins, Teddy Gillespie, Kurt Lovenstein, seniors Jason Biesma and Jack Lopez and sophomore Derek Meeks achieved the Golden Spheres after winning the Mud Volleyball championship, along with the dodgeball championship on Tuesday, May 6.
"My favorite part of mud volleyball was getting to see everybody and just getting to have some fun," Perkins said. "It felt great to win because I'm an extremely competitive person, and there's nothing I hate more than losing."
Perkins enjoyed the tournament because it gave students an opportunity to come together as a whole.
"I think mud volleyball is one of the most unifying activities that we have at Mill Valley, because everybody loves it and nobody is worried about who looks cute and who doesn't when everyone is covered in mud," Perkins said.
Perkins said the tournament also helps improve students' school spirit.
"Mayhem Week in its entirety is the best display of school spirit that we have at Mill Valley because everybody plays in the games and has a good time," Perkins said. "Mud volleyball [is] specifically [fun] because you don't have to be good to have a good time while you're there."
(Visited 26 times, 1 visits today)
About the Contributor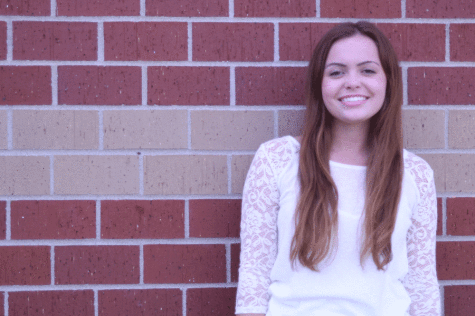 Sydney Carson, JAG editor-in-chief
Senior Sydney Carson joined the JAG Yearbook staff her sophomore year and is now a co-editor-in-chief of the JAG yearbook. She enjoys reading, her dogs, monograms, frockets and the University of Arkansas razorbacks. WOOO PIG SOOIE!