Students participate in National Anti-Bullying Week and drug awareness campaigns
Student Leadership team and the counseling department are promoting anti-bullying week and working to spread drug awareness
As part of National Anti-Bullying Week, running from Oct. 7 through Oct. 11, the Student Leadership team and counseling department have teamed up to end bullying at Mill Valley.
Mean Stinks, an anti-bullying campaign new to our school, is designed to encourage students to work together and "gang up for good" against bullies. This week, SLT organized school-wide events for the program. To earn class cup points and pledge to be bully-free, students are encouraged to take part in these events. Earlier this week, students painted their pinky fingernails blue to spread the message of anti-bullying. Still to come is Friday's "blue-out" day, when students are asked to wear blue to signify a bully-free school.
In addition to SLT's planned events, freshman counselor Polly Vader has been visiting freshmen to talk about anti-bullying, as well drug awareness.
"It's just giving them a little more information and background, especially being new to the building, and just giving them the knowledge and power they'll be able to use throughout their high school career in terms of anti-bullying or drug awareness or whatever it may be," Vader said.
According to Vader, the students have been responding to the program well, contributing "really deep, meaningful, thoughtful comments" when participating in discussions relating to the harmful effects of drugs and the issue of bullying.
"It's really been enlightening for me," Vader said. "I feel like I have a lot of information now that I can take back to the counseling department staff to share with them what our kids already know and even more things we can do to help support them."
(Visited 61 times, 1 visits today)
About the Contributor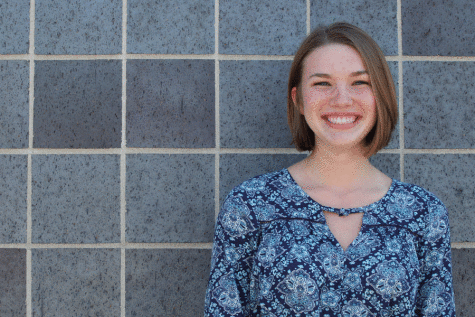 Sarah Myers, JagWire editor-in-chief
This is senior Sarah Myers' third year on staff. She is excited to be a JagWire editor-in-chief and make the paper the best it can be. While not in the journalism room, Myers can most often be found in the theater, performing in a musical or play. She is also involved in NHS, SLT and Student Ambassadors. Myers loves journalism, theater, any class of art teacher Jerry Howard's, history, life science, art, music, people and God. In her free time,...