Students attend an improved Career Fair
Students were able to get first-hand contact with businesses and learn new tips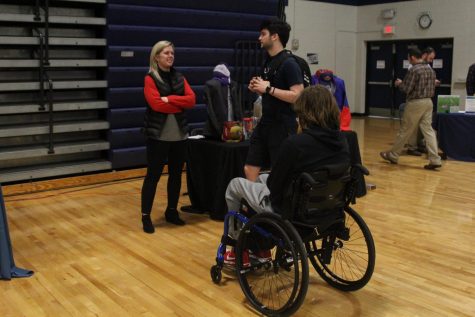 Students from four high schools, Mill Valley, De Soto, Basehor-Linwood and Eudora, gathered on Tuesday, Feb. 19 to attend the second Career Fair held by USD 232. At the Career Fair, students had the opportunity to experience in-person networking with 67 businesses and attend an interview tips session.
Counselor Christopher Wallace and the other counselors worked with principals and stakeholders in the community to organize the career fair.
According to Wallace, students were able to receive the opportunity to get first hand experience in the real world.
"The goal is for students to be exposed to employers in a variety of careers, to ask questions and receive information on how to become a successful employee in the industries that were in attendance," Wallace said. "Some employers did screen for potential candidates for internships and job opportunities, but the primary focus is just exposure."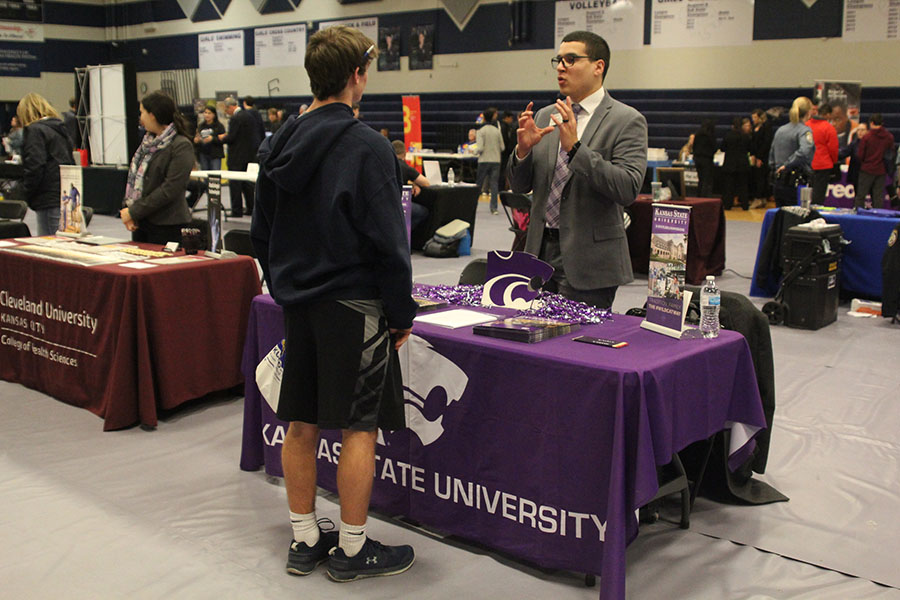 Career Technical Education (CTE) teachers were required to attend with their classes, and other teachers could sign up with their classes, but Wallace wished more could visit.
"I believe that there was something at the career fair for every student at Mill Valley. We have to limit the amount who can attend out of respect for the space, the employers and the other districts who are a part of the process," Wallace said. "Our CTE teachers teach vocational skills that usually match up well with a variety of employers, and the opportunity to interact with professionals pairs well with their curriculum."
Fedex employee Rena Bila believes students can benefit from hearing about different paths they could take after high school.
"Students should come to the career fair to get an idea of what is out there for their future," Bila said. "A lot of businesses, not only FedEx, can get your education paid for. It's a great way to explore and make a good, educated decision."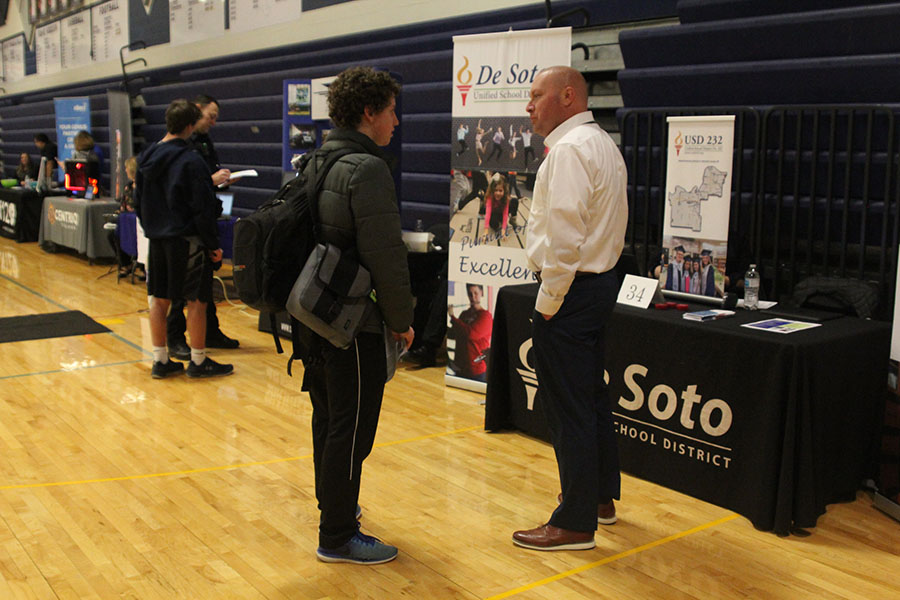 Overall, Wallace believes the career fair was a success from all perspectives.
"I thought we continued to grow and expand our students' awareness and involvement with the event," Wallace said. "Our numbers were significantly higher than last year, and the feedback was really good from both the employers and students."
Students like junior Jacob Doyle were able to discover new information from various businesses regarding their futures.
"The Career Fair went really good and I thought it was successful," Doyle said. "I met some people and learned some things I wouldn't have any other way. I think students can use this as a way to find out what they want to do with their lives and [to] springboard them in the right direction."
(Visited 153 times, 1 visits today)