Students find work taking care of kids at daycares, JCPRD and home
Students serve as nannies and assistants to teachers at elementary schools and local daycares
Tricia Drumm, Mill Valley News editor-in-chief
February 13, 2018

With kids, after school can be hectic. Between running around the elementary school gym,  rounding up the kids for a snack at home and helping a fussy baby settle into a nap, high school students are there to help.  
As an after-school job, plenty of students split off to the elementary schools to work under Johnson County Parks and Recreation District (JCPRD), nanny elementary school students or work at local daycares.
Before his current position at JCPRD at Prairie Ridge Elementary, senior Will Morris had no prior experience with working in a daycare, but was drawn to the job after hearing about it from an alum. Over the past two years, Morris has had "nothing but good experiences" watching and playing with the kids until their parents retrieve them.
"The experience has been like being a kid again, [like] knowing the troubles that they've gone through … getting to play with them and hear what their school life is about," Morris said.
Some students, such as senior Kendall Gaignat, work with kids in a more exclusive environment, like nannying. She began nannying two elementary-aged boys during summer of 2017; when the school year started, she opted to watching them Mondays and Tuesdays after school.
"Some days we're both in a [weird] mood sometimes, and it's not fun," Gaignat said. "I still do get to have a lot of fun with these kids, like I still get to do stuff I want to do. Like over the summer we went and saw movies, we went mini-golfing, went to SkyZone, Dave and Buster's. We got to do a bunch of stuff that I still wanted to do. … I love those kids; they're funny."
While both Gaignat and Morris work with elementary school children, senior Vanessa Harlow works with the infants at Dandelions and Mud Puddles Child Development Center. She has been working there for about a month, and aspects of her job include feeding, holding, changing and taking care of the little ones.
"Watching the kids that are crawling start walking [has been one of my favorite experiences while working at the daycare]," Harlow said.
Because of the bond he forms with the kids, Morris finds reprimanding those who misbehave to be a challenge.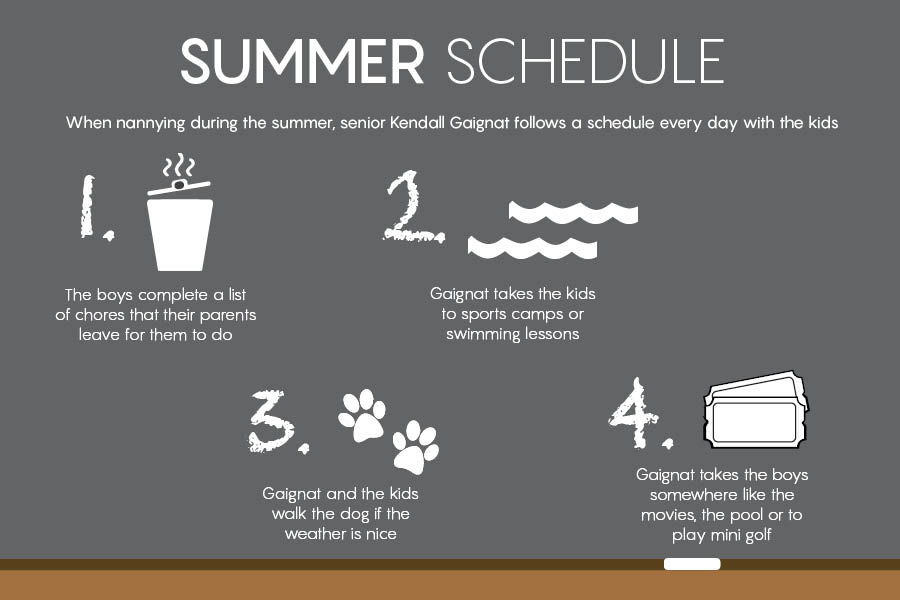 "Seeing them go through the pain of sitting out a game or not being able to play with a toy [is difficult for me]," Morris said.
As for the future, Gaignat is not positive she wants to work with children, whereas Harlow thinks her plan to go into nursing could involve kids. Morris, on the other hand, intends to study education to further his child-related work as a teacher.  
"It's definitely going to help with already having experience with kids going into college and knowing how kids think and what their after-school life is," Morris said.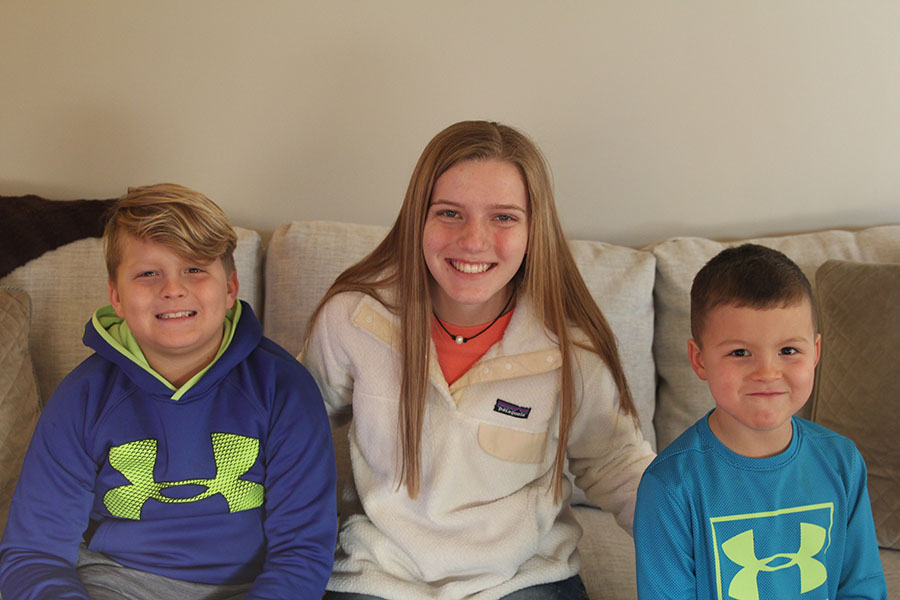 Each time she nannies the boys, Gaignat has found ways to parent her future children, like knowing what she should and shouldn't do, and new "teaching skills" she can use in the future.
"I get to teach them basic life lessons that they need to know, like saying 'please' and 'thank you' and picking up after themselves and cleaning up their messes," Gaignat said. "Getting to teach them that kind of stuff is really fun for me because I feel like I'm making an impact on them and molding them into decent human beings in this world. I feel like I'm making an impact [on them] in that way."
(Visited 108 times, 1 visits today)