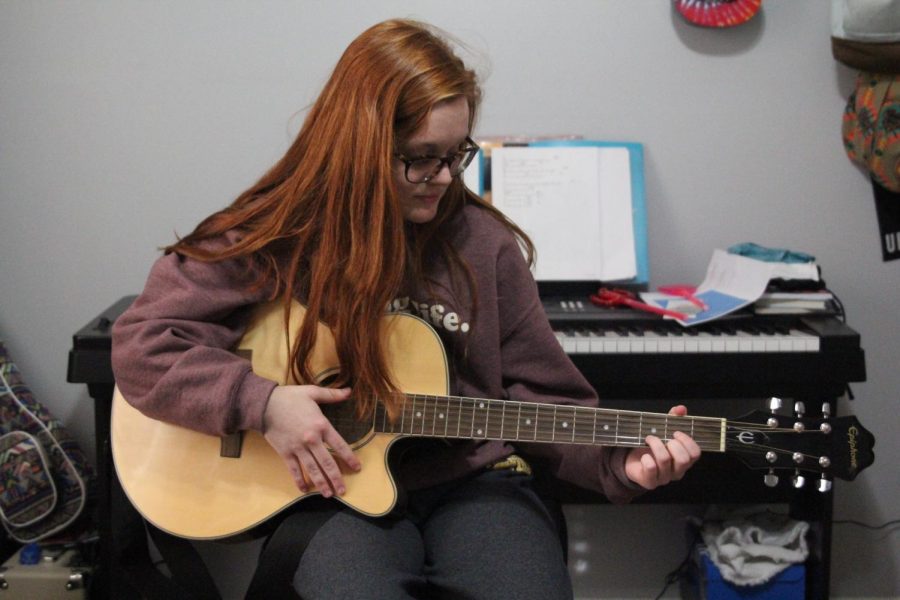 By Taylor Bruce
Students express themselves through music
Music plays a huge part in seniors Jordyn Allen and Meghan Dillon and junior Meghan Sherman's lives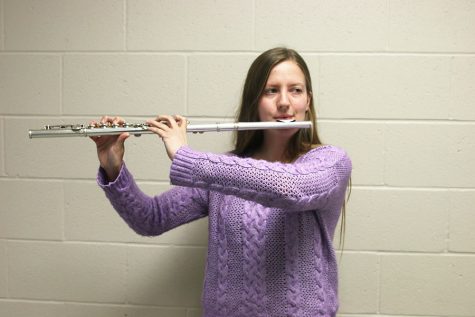 As senior Jordyn Allen plays a few chords on the piano, senior Meghan Dillon adds her own ideas to the music. Their voices blend together, harmonizing powerfully, as they sing.
Allen began singing through private lessons when she was in eighth grade, because she "enjoyed the songs [she] heard on the radio." Allen has played piano for 11 years. On top of that, she began playing the flute in fifth grade and practices about once a week, as well as participating in band.
Allen relies on music to make sense of her thoughts. 
"Music is important to me because it allows me to express how I'm feeling," Allen said.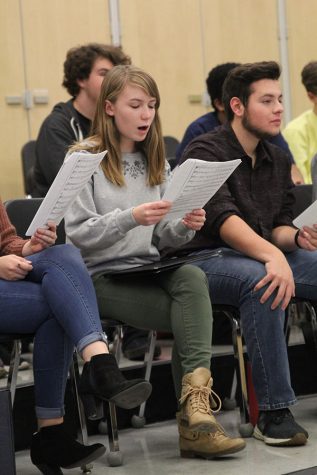 Like Allen, Dillon started singing in elementary school and at guitar recitals, but didn't join choir until her sophomore year of high school. She began playing the clarinet in fifth grade, the guitar in sixth grade, the oboe sophomore year and the violin her senior year.
As a student in Music Composition, Dillon's goal is to create a composition for the entire band to play at the final concert.
"[During] my freshman year in band, two seniors composed a piece for the band and we played it. I thought that this was very cool, so since my freshman year I thought to myself 'I'm going to do this, I'm going to write a piece,'" Dillon said.
Similarly, junior Meghan Sherman also sings and writes her own music on the piano, guitar and ukelele. She began singing around age five, with her experience making her more comfortable to perform in large audiences.
"When I first started singing, I was really nervous singing in front of a crowd. The more times that I sang in front of people, the more comfortable I got. Now, when I sing, I don't get nervous at all," Sherman said.
Music is a vital part of Sherman's life, especially when it comes to managing emotions..
"My favorite thing about writing music is that I am able to share my emotions through my songs," Sherman said. "Whenever I'm in a bad mood, I go and play music and it makes me feel better."
Like Sherman, Dillon uses music as an outlet.
"Music gives me a way to process my emotions and create something positive out of them," Dillon said. "Through music, I can gain a deeper understanding of myself and share my perspective on life."
(Visited 77 times, 1 visits today)