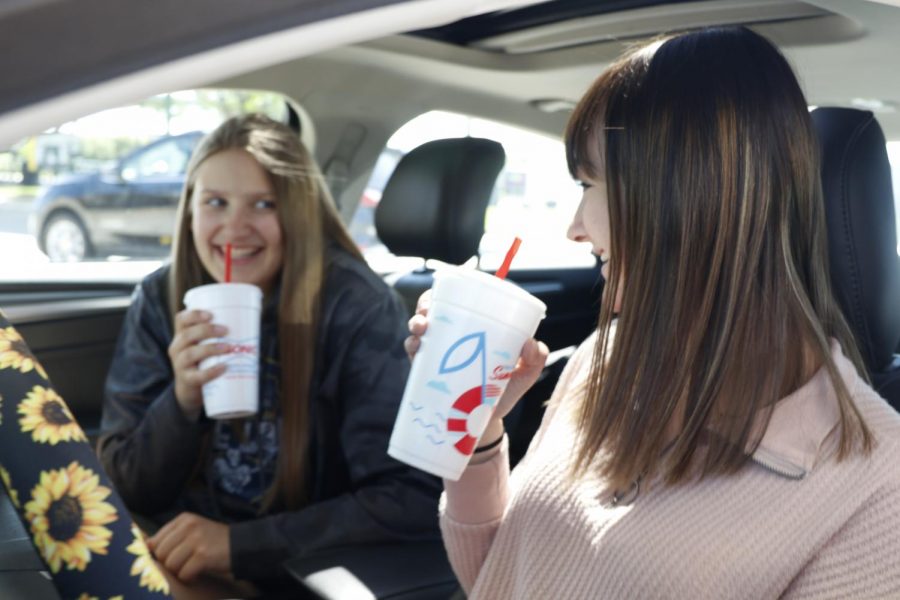 By Steven Curto
Students bond through band
Although their friendship is still young, senior Ella Greenup and freshman Kate Marten have already had a positive impact on each other's lives.
Greenup credits herself for starting the two's friendship during band in January.
"I basically started it because, in band, we were doing solos and ensembles and I wanted to do a quartet," Greenup said. "She was the only person who played [the bassoon] so I was like 'Hey, you want to join us?' so that's how it started."
According to Marten, Greenup has made adjusting to high school an easier experience for her.
"Considering that I'm a freshman and I'm new to Mill Valley and all the COVID-19 things, even in the middle of January, she's just helped me a lot with knowing what to do," Marten said. "I had to get signed out the other day and I didn't know where to go, so she told me"
Due to the way Marten "balances everything really nicely, like her schoolwork, her sports, [and] music," Greenup believes that she is a good role model, even for upperclassmen like herself. 
Marten believes that the pair's similar plans for the future are one of the reasons that their friendship works.
"Ella's career choice is a very similar career that I would like to go into," Marten said. "She's majoring in music education at K-State, and that's also what I've been considering, education or even music education."
(Visited 74 times, 1 visits today)