Students attend the annual March for Life held in Washington D.C.
Juniors Matt Butko and Rachel Morgan recall their attendance at the March for Life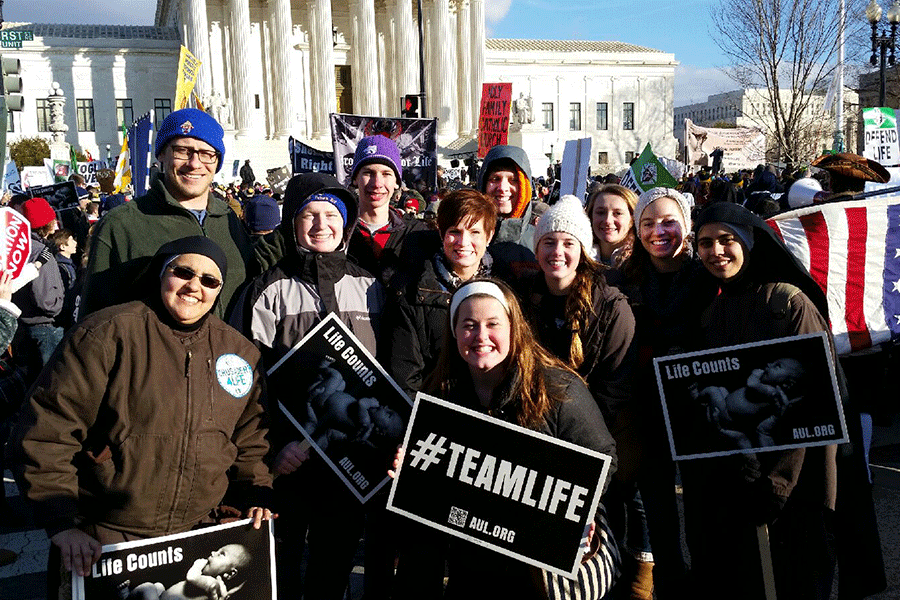 Following his religious belief, junior Matt Butko drove 24 hours with his youth group to Washington D.C. to protest against the legalization of abortion in the March for Life held from Tuesday, Jan. 20 to Thursday, Jan. 22.
"It is something I really believe is actually wrong," Butko said. "So I thought it would be a good thing to do and go with my youth group."
After attending last year and attending again this year, Butko feels that his aid in the fight against abortion is showing signs of change.
"I learned it is always good to keep fighting," Butko said. "Things are starting to change, it is a good cause to fight for."
Reminiscing of her attendance last year, junior Rachel Morgan recalls of the sense of community.
"There was a lot more people than I thought who were also anti-abortion," Morgan said. "I didn't know it was as powerful of a movement as I thought it was."
The efforts of Butko and Morgan, from creating signs, to the mile walk hope to effect the community, especially here back in Kansas.
"I expect to raise awareness," Morgan said. "I think people are getting the wrong facts, I want to inform people [about the choice.]"
Butko adds in, saying the process "is much more gross than people think."
Both Morgan and Butko have their anti-abortion beliefs stem from their religion and hope to carry their message positively to others if they have questions.
"It really empowered all of us to take it further," Butko said. "We need to bring [the message] with us wherever we go."
(Visited 12 times, 1 visits today)