Students and teachers show their aesthetic through Instagram
Students and teachers have unique Instagram profiles with carefully created aesthetics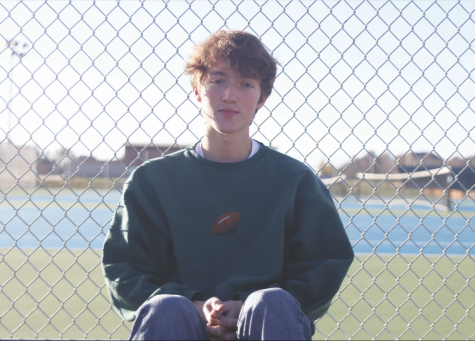 Junior Sonny Pentola posts pictures of himself on Instagram that are a combination of casual and creative.
 In Pentola's opinion, his photos are not as planned out as other accounts, and it's photos he  just simply thinks look good, describing his Instagram as "a little more artistic."
Pentola enjoys the relaxed atmosphere of his social media presence. 
"I like it because I can post the photos [on Instagram] that I like without really thinking about it, or thinking about what someone might see," Pentola said. "My friends and I, we just realized that Instagram isn't as deep [as some people think it is]."
 Pentola edits his pictures, but not in the way that many on the app do.
 "I don't edit it so I look pretty," Pentola said, "I edit it with a more creative outlook."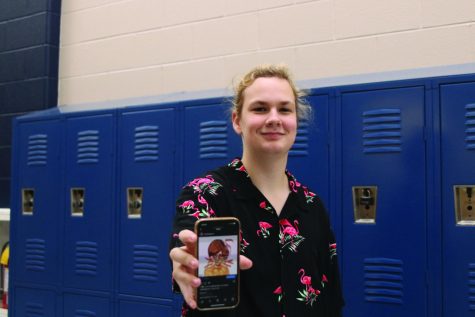 Sophomore Nate Garner posts his digitally drawn art on Instagram. For Garner, making art is special to him and allows time for him to express himself creatively.
 "I don't want anyone else to govern what I do, especially since [my art is] kind of like my little sanctuary," Garner said. 
Recently, Garner interviewed Massive Burn Studios, an art company. The interview was for a personal project. Garner cares for art and has a passion for it.
"I appreciate everything with art," Garner said, "It's not something I want to do as a career, but it is something I enjoy doing."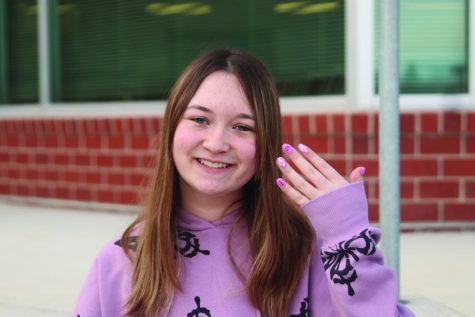 Sophomore Kendall Lien started doing her nails when she was in fifth grade. She then started posting pictures of her nail art on Instagram in October 2020. Lien finds doing her nails relaxing and fun, and uses her nail art as a creative outlet.

"My favorite thing I've posted would have been the side rainbow french tip I did with metallic blue as the base," Lien said. 

 In her free time, doing her nails is a way to challenge herself creatively. 

"It shows a willingness that I have to try anything when I'm bored with nail art," Lien said. 

 Since beginning her account, Lien feels she has improved at the detail-oriented art.

"I've definitely gotten better at hand painting designs and being a little bit more competent with what I'm doing on my nails."

Liv LeCuru

Math teacher Sara Sides' influencer Instagram account focuses on affordable fashion geared towards teachers. On Instagram she has 22,000 followers. Taking a picture of her outfit every day helps motivate Sides to be creative with her style. 

 "[Posting on Instagram] motivates me to get dressed each day and come up with new outfits," Sides said. 

Instagram allows Sides to meet people that have the same love for teaching and fashion.

"I made a lot of friends through Instagram," Sides said, "Which sounds super cheesy, but [I've met] people who do similar things and have similar style to teacher fashion."

Sides loves teaching and shopping, so getting to combine those two things on Instagram is a special way to represent herself.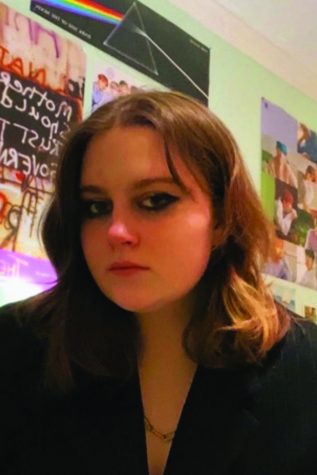 Sophomore Sarah Coleman posts pictures decorated with stickers and edited with softer, blurry filters.  
"I enjoy posting [on Instagram] because looking at it all together makes me happy because I like the colors and I like taking the pictures, obviously," Coleman said. 
Coleman specifically likes graffiti, and taking pictures of it. 
"If I'm in public and I see graffiti I'm usually like, "That's pretty cool. I'm gonna take pictures of that," Coleman said. 
 Additionally, she edits her photos using Prequel and Picsart to add filters and stickers. 
"I like to edit my pictures,"  Coleman said, "So I'll put little stickers on them, things I think look cute." 
 Coleman believes her posts show others how she enjoys spending her free time. 
"I feel like it shows when I have time outside of school what I can do with my makeup and my outfits," Coleman said.
(Visited 283 times, 1 visits today)